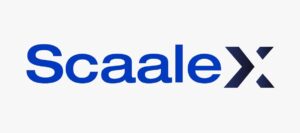 An angel investor is a person who invests money in new or small business ventures to provide capital for start-ups or expansion. They focus on helping startups to grow and develop their business. Angel investors may be wealthy individuals, family, relatives, venture capitalists, crowdfunding. They may vary widely, but they are willing to accept risk and demand little or no control with the expectation of getting a reasonable return in the future. They have a strong belief in the founding team and the product the startup is aiming to build. Typically, they will invest somewhere between $ 25,000-5,00,000 to help a company get started. Attracting Angel Investors is not always easy. Let's have an insight into tips for approaching angel investors.
Prepare a pitch deck:
The first and foremost tip for approaching an angel investor is preparing a pitch deck. You may get money from friends and crowdfunding without any plan, but angel investors look for the extra discipline and effort demonstrated in a written project called pitch deck. The Pitch deck should be simple, but it should cover all the critical elements of your business. You need to explain the business model, competitors, target market, and exit strategy to your potential investors to let them know about their return in the future.
Document your financial projections:
Angel investors should be well-informed about the numbers involved because every investor likes to see ample, double-digit growth opportunities. It is essential to prepare a profit and loss account, income statement, cash flow statement and determine the financial position of your business. While preparing your financial projections, it's most important to be as realistic as possible. Generally, there are five years financial projections shown.
Find the right angel investors: 
It won't make any sense if an entrepreneur in the chemical industry approaches investors experienced in the agriculture sector. You need to come to angel investors based on your industry. It is easy to find angel investors from online sites like Twitter, LinkedIn, Facebook, and then follow them and maintain relationships by joining investor groups, attending business meetings., thereby expanding business growth in the long run. Moreover, you need to find an angel investor with whom you can get along comfortably. Attract the right people for your business to attract the proper funding.
Stay confident:
After a successful pitch, one needs to present their ideas, views, business plan, financial projections to their angel investors confidently. Just demonstrate how intense you are for your idea, how you will market it, and how it will result in higher revenues. Also, don't worry about your results; make it a point to exhibit sincerity about your startup.
Have a consistent team:
Each team will be unique; however, the possibility that it will play to the organization's qualities will be reliably significant. Angel investors tend to look at the experience of your team. At least two professional employees are enough to get others to believe in your ideas. You can briefly elaborate on your team's professional background to prove how they are a good fit. 
Have a Product/service:
Suppose you are working on something more technological. In that case, you need to create a practical demonstration of your product/service idea and turn this idea into reality or marketable so that you can show angel investors that your business plans are achievable. Clearly define your target market, outline the action plan and product's USP. So, having a model or sample of your product can help you persuade your investors and get your angel funding quickly. 
Prepare a business plan: 
A well-written and solid business plan give you a higher chance of convincing angel investors. Ensure to prepare a business plan so that your angel investors can get an idea about product/service features, competitive advantage, management team, current market position, benefits/rewards they receive by investing in your business. The goal is to show them that you have the growth potential to become more profitable than other companies they might be looking at.
Keep it simple:
Keep things as short and straightforward as possible. Start your pitch with questions that lead to "yes." Make sure to focus on facts and avoid excessive data that can make your pitch boring. Try to illustrate an idea with a real-life problem. 
Do proper research:
You should go through thorough proper research to impress them. Connect investors on LinkedIn and know their business background, and try to understand their needs and preferences. Startups need to know their primary business metrics, industry dynamics and understand the resources required to succeed. Focus primarily on their personal experience. They will invest in you only if they are impressed by the research and the knowledge you have. So, be wise in your research and should know how to look up the right investors.
Apply to angel groups: 
Angel groups are a highly effective way of getting investment. Startups usually connect with them to get access to quality deals and confidence in investing. They may introduce them to multiple angels simultaneously. Angel groups typically support at the seed stage of a startup, focused on concentrated geographic regions.
Be realistic:
Set a realistic valuation for your startup to attract angels because they want to know the position and the valuation of your business in the market. Exhibiting a successful record of your previous business venture can persuade angel investors to come on board and invest their capital in your business. So, be realistic and don't overestimate your business.
Angel investors can provide much-needed finance to startup businesses. They are typically established and wealthy individuals. With the right approach, you will be able to move on to the next stage of turning your ideas into reality. Getting funds for your business is undoubtedly tricky but not impossible. If you find it difficult to reach the right angel investors for your startups, don't worry. We have closely worked with 500+ startups to build funding strategies and investment advice. Drop your requirements here, and we will create a customized solution for you.