Best CRM Softwares For Startup
What is CRM?
CRM stands for Customer Relationship Management. It is one of the first tools that every startup implements to grow to the next level. CRM refers to the combination of business software, strategies, and processes that helps to build long-lasting relationships between companies and it's customers. This software ensures that every step of the interaction with customers goes evenly and efficiently to increase overall sales, customer service, and profitability. Some of the CRM software features include customer data storage at one place, recording service issues, identifying sales opportunities, managing marketing campaigns. Good CRM software gives a better way to manage external relationships.
Here are some best CRM software for startups:-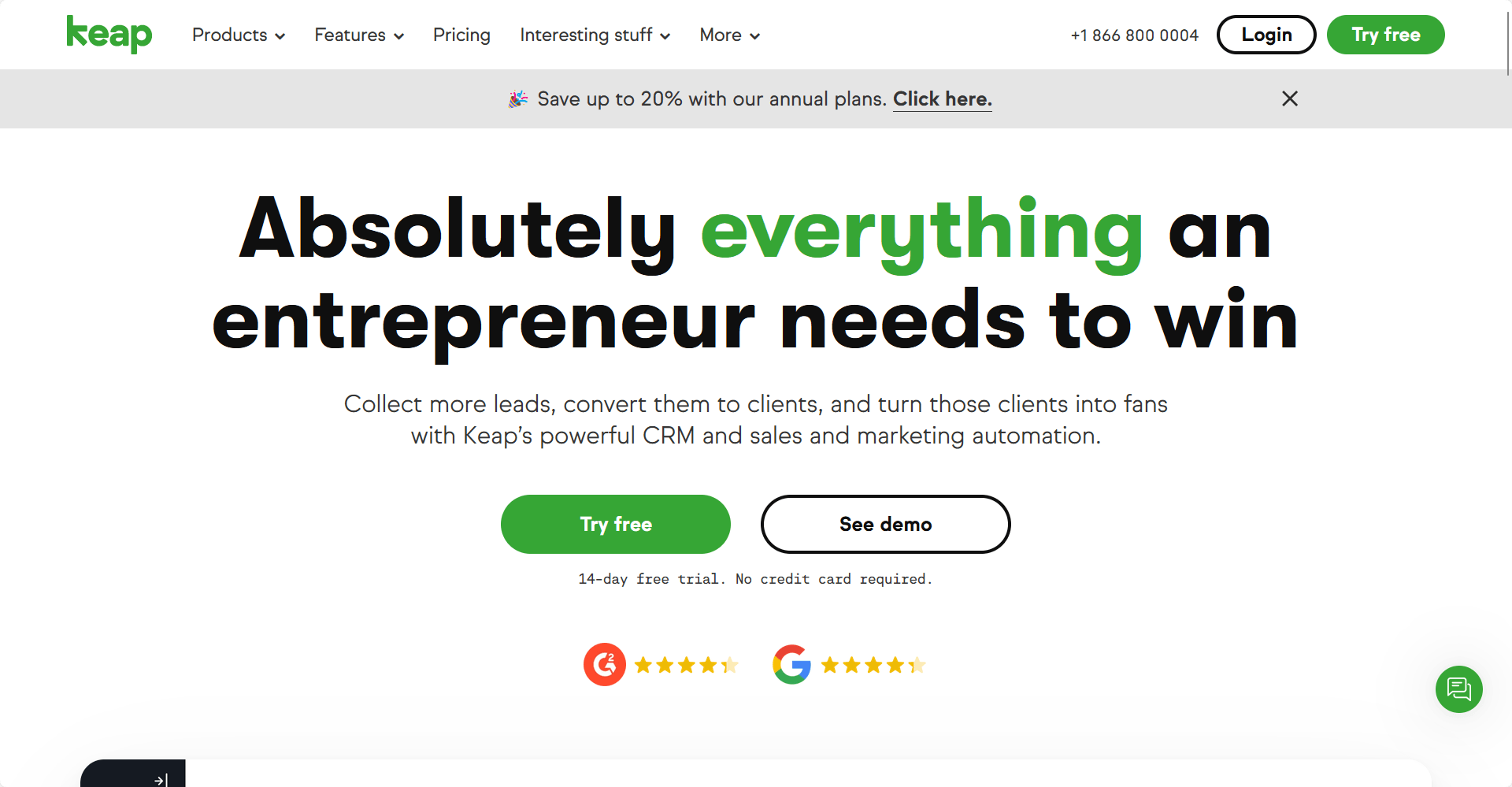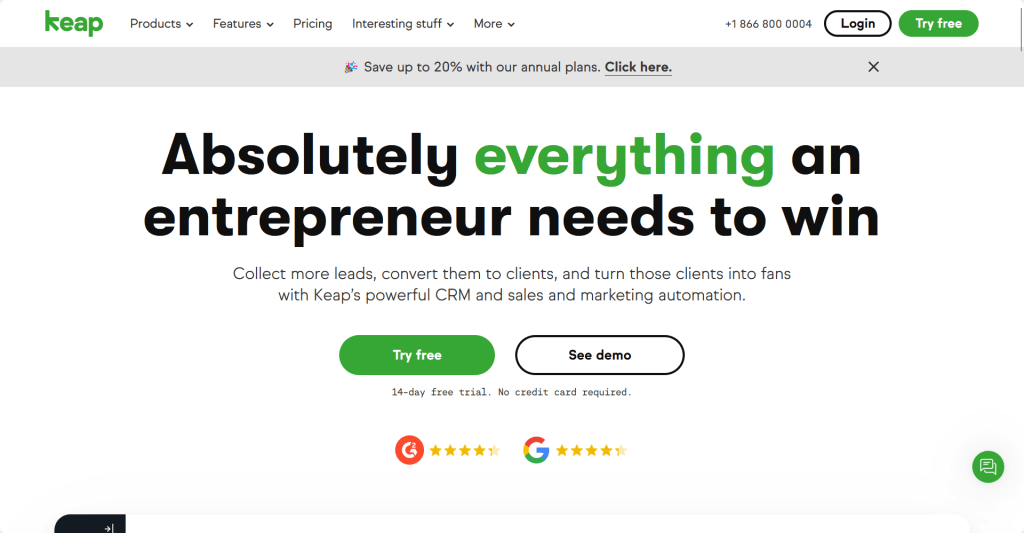 Keap, formerly known as Infusionsoft, is a web-based platform used by startups to focus on what and how to grow sales in business. Started back in 2001, the software integrates with 2500+ apps and also combines CRM, sales, and marketing in one platform without disruption. It helps track marketing pipelines and customer journeys, converts leads into customers, and automates repetitive tasks such as follow-ups, calendar booking, invoicing and payments, and more. Keap implemented its mobile app to capture every communication in one place and add details in every call and text. A 14-day free trial is available for Grow and Pro plans.
Pricing Detail: Starts from $169 per month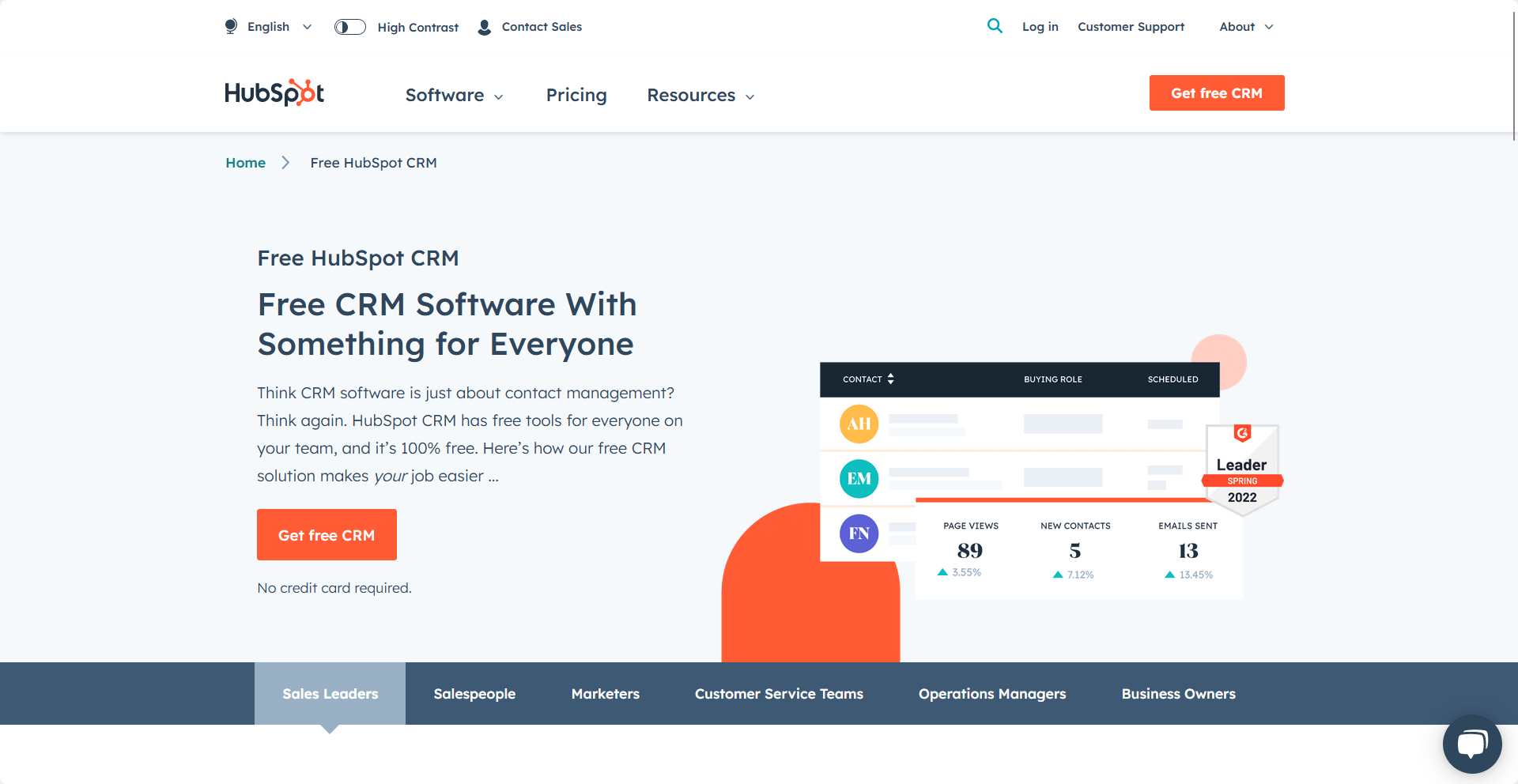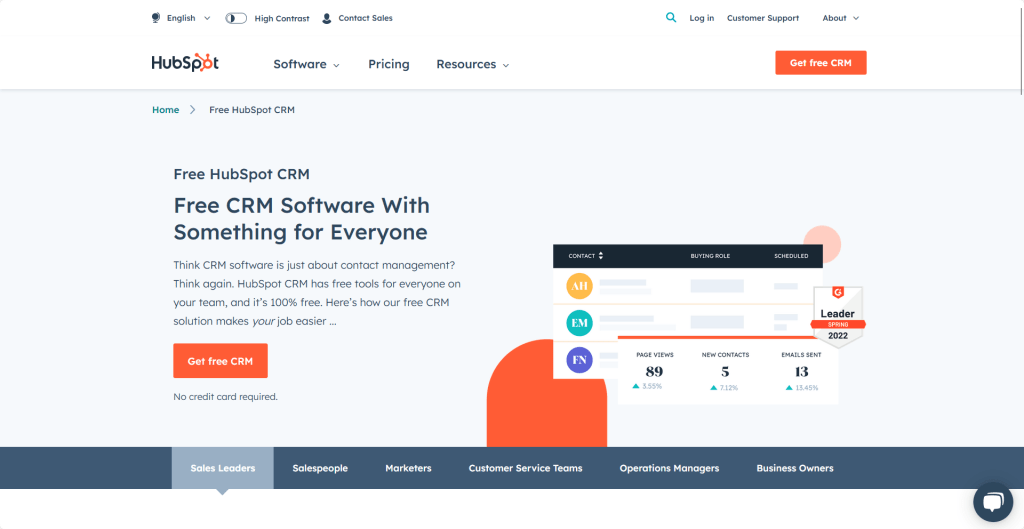 Hubspot is an easy-to-use, scalable CRM software created to improve inbound marketing and sales, and business growth in all stages. The tool is entirely free so that you can get it without the overhead. The paid version comes with more stable features of CRM. It enables you to manage social media presence and content, track leads, company activities, and profiles, streamline sales funnels, record customer interaction across channels and other digital activities. It integrates with Zapier to share information across Slack, Google sheets, Facebook lead ads, etc. Hubspot offers a discount of up to 90% for eligible startup ventures.
Pricing Detail: Free version available
Paid version starts from $50 per month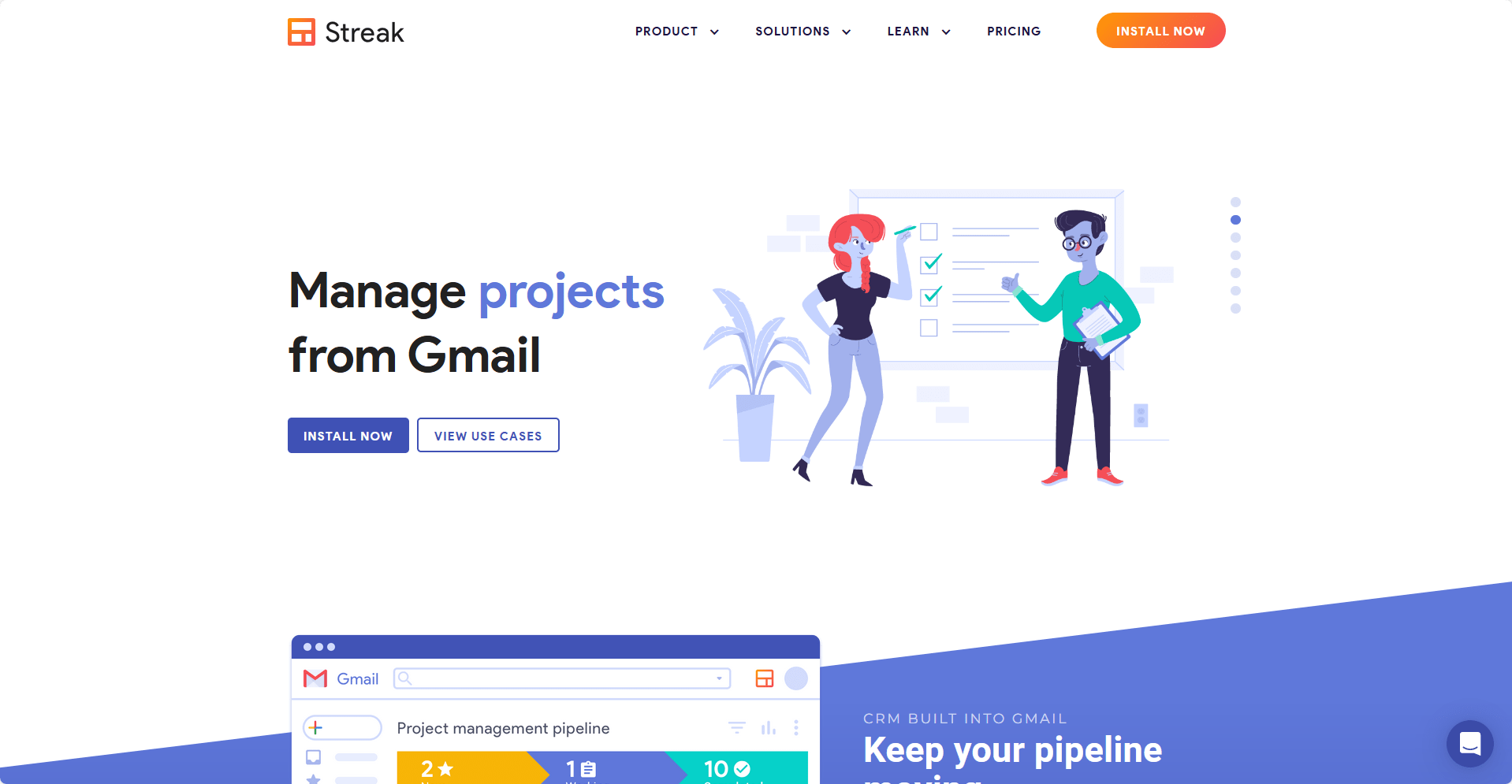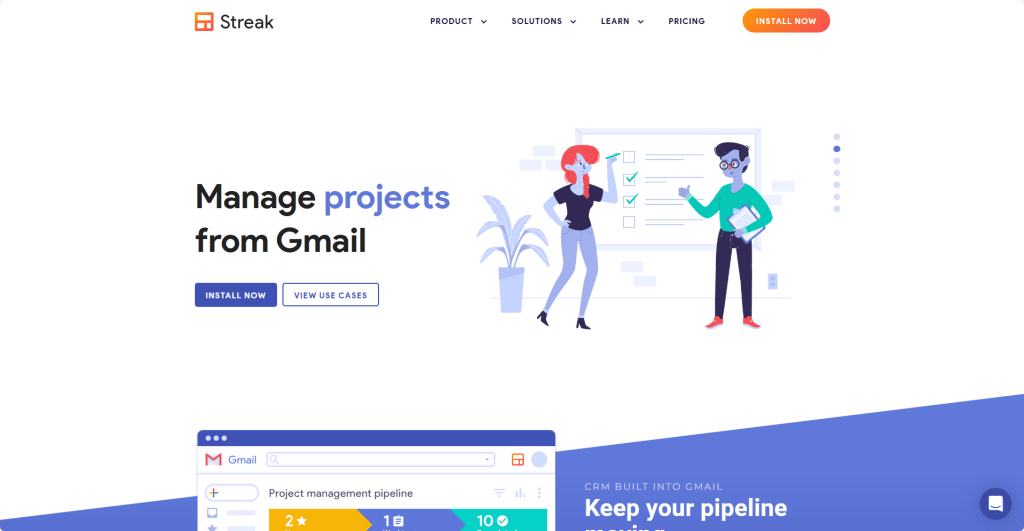 Streak is the perfect CRM software for startups since every startup uses G-suite for sending emails, documents, etc. It directly integrates with Gmail so that users can access their work inbox and other tools at all times. Adding, editing, collaborating is as simple as a spreadsheet. It keeps track of leads, close deals, resumes, projects, and tasks to feature completion, schedule and send mass emails, and helps to maintain a business relationship with its partners. Streak offers a personal version free for individual use.
Pricing Detail: Free Version available
Paid version starts from $19 per user per month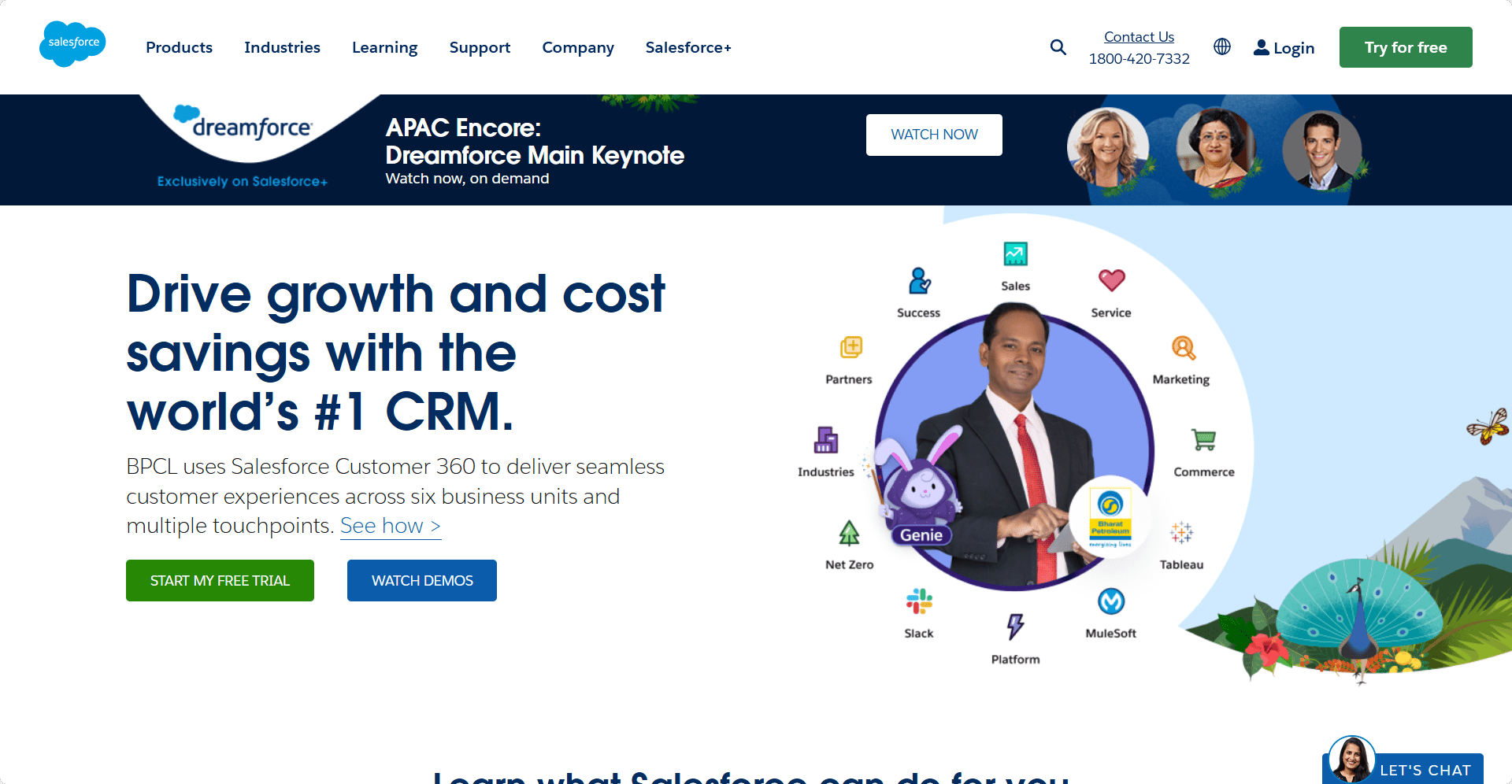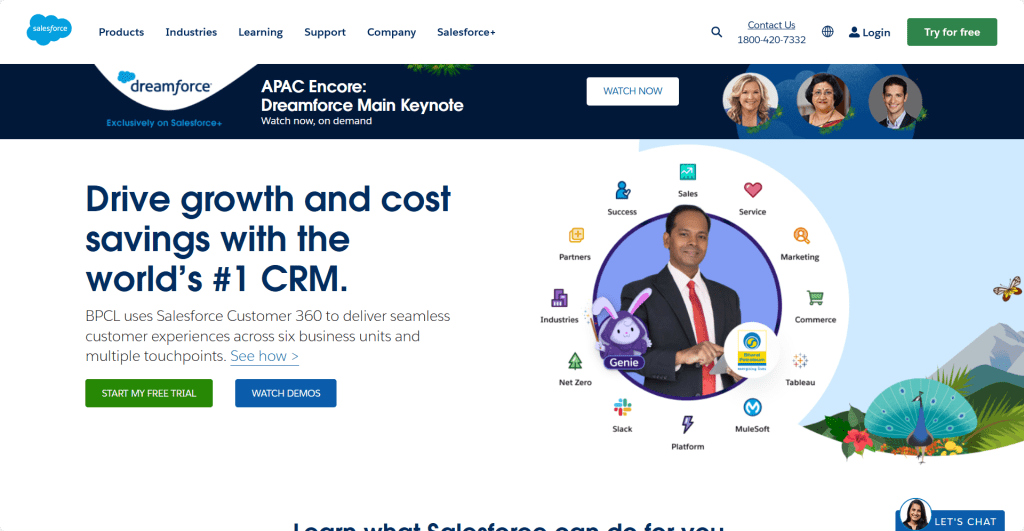 Salesforce is the most widely used CRM software by startups that aims to connect companies and customers. It allows multiple features such as quick lead searches, tracking customer details in one place, forecasting sales management, excellent customer services, etc. Over 1,50,000 companies use this software, making a shared view of every customer. Also it integrates with powerful tools such as Outlook, Zapier and third-party platforms such as Facebook and Google.
Pricing Detail: Starts from $25 per user per month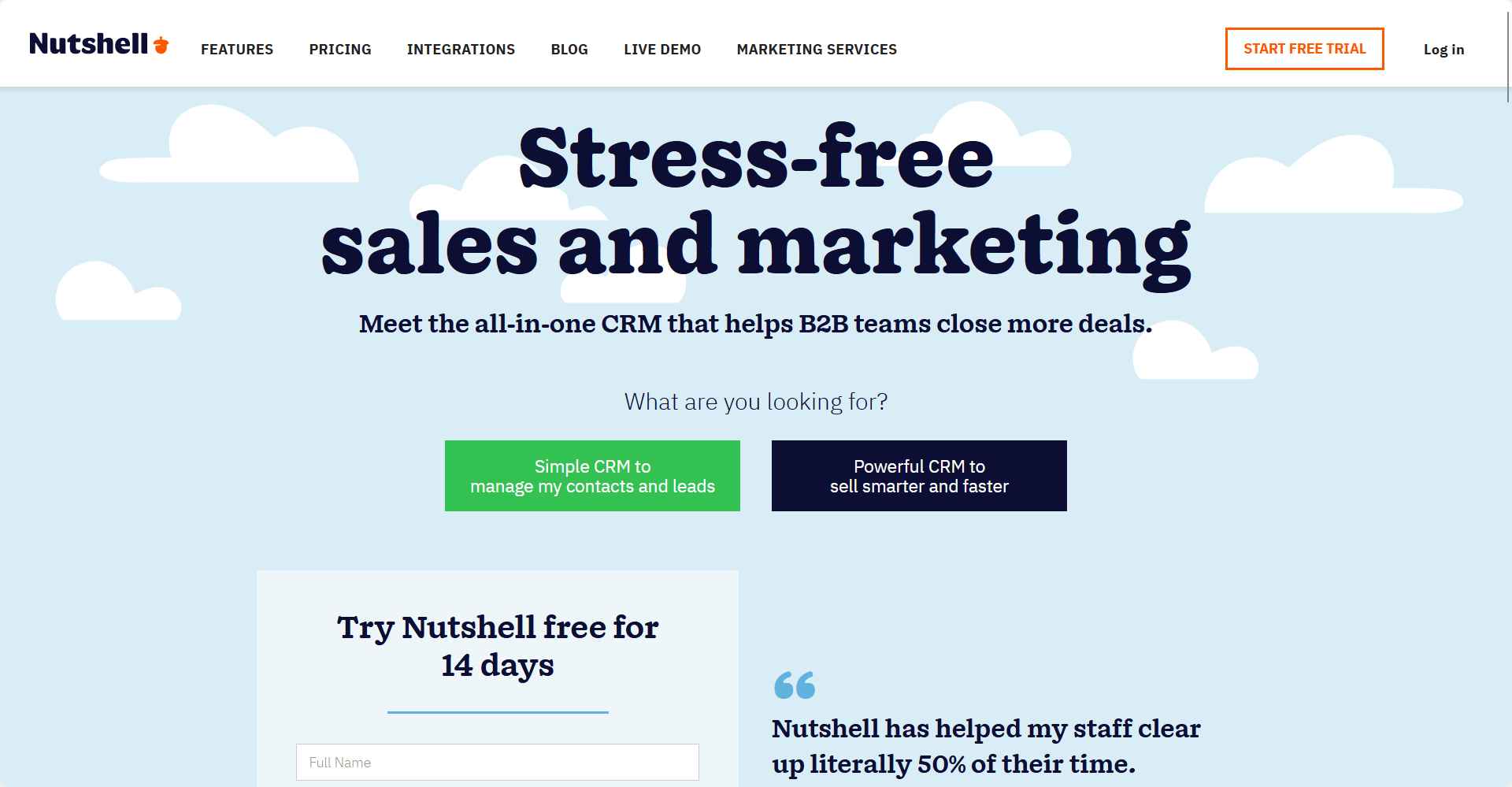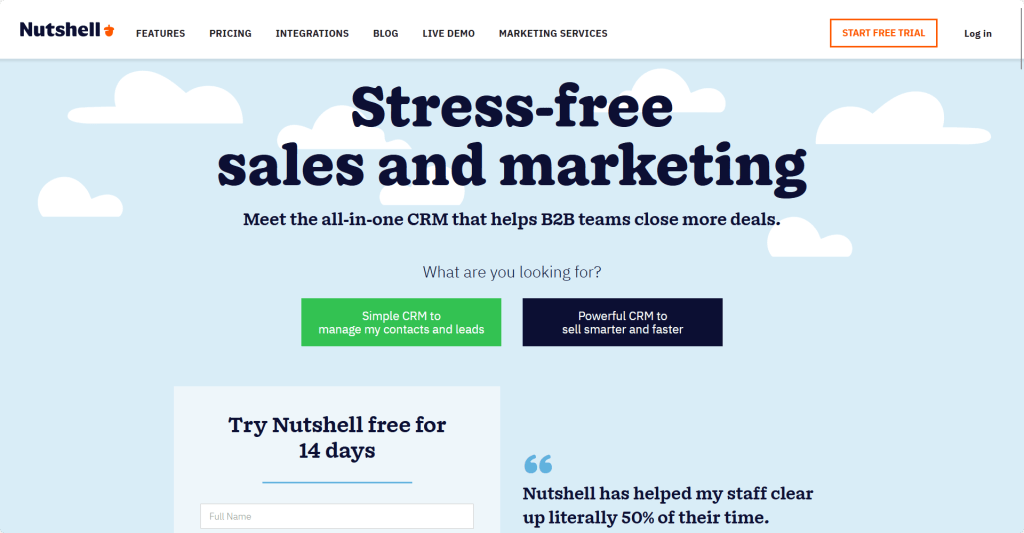 Nutshell is a sneaky and affordable CRM that offers the most advanced sales automation platform to integrate dozens of popular business software applications. It is a CRM tool that is simple enough for any team and sophisticated enough for any business. It helps sales teams of all sizes optimize their efforts and focus more on building relationships. Besides with Nutshell, sales reps don't have to worry about dropping a lead or not knowing which one to focus on. In addition to that, Nutshell also offers sales process and collaboration tools, email sync with Gmail and outlook.
Pricing Detail: Starts from $19 per user per month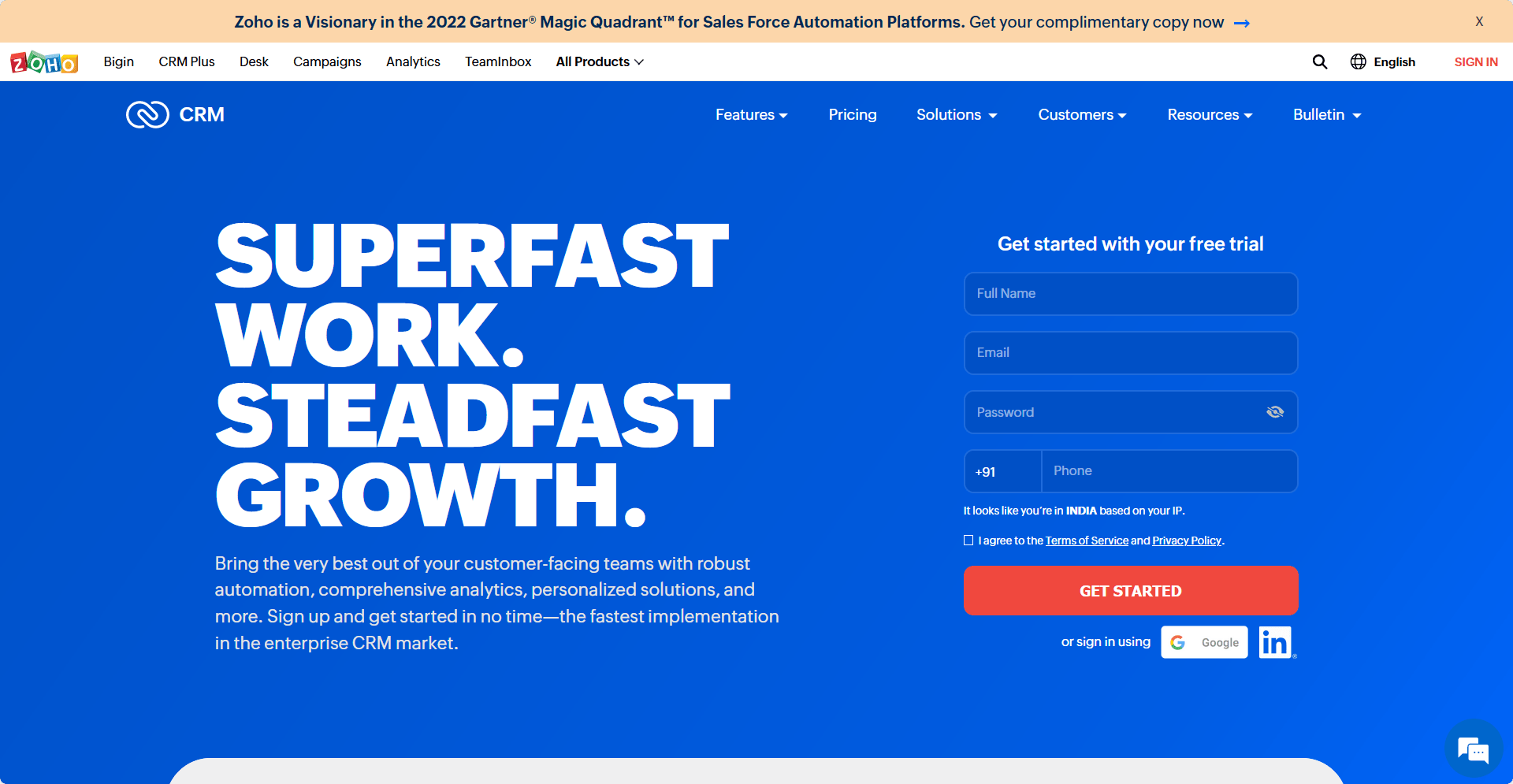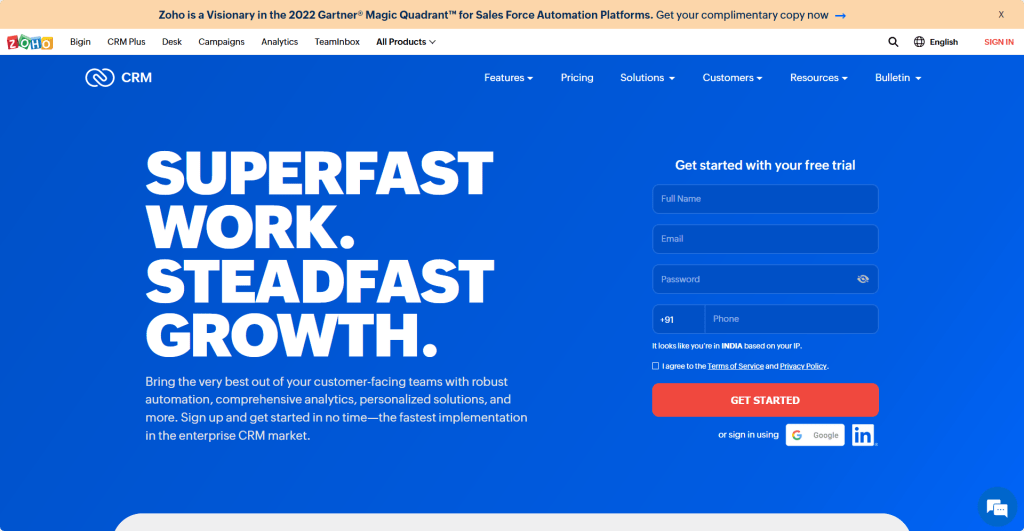 Zoho CRM is easy to use with a simple user interface targeted at startups, including social media features, automation, etc. With Zoho CRM, startups can attract and retain customers, distribute personal invitations and undertake Customer Relationship Management at scale. Indeed the good thing about Zoho CRM is that it is the best budget-friendly CRM software out there that integrates with Facebook, Twitter, and google+ for reaching out and engaging customers at the right time. It allows users to effectively coordinate prospect information and offers marketing features to track visitors, lead scoring, sales signals.
Pricing Detail: Starts from Rs.1300 per user per month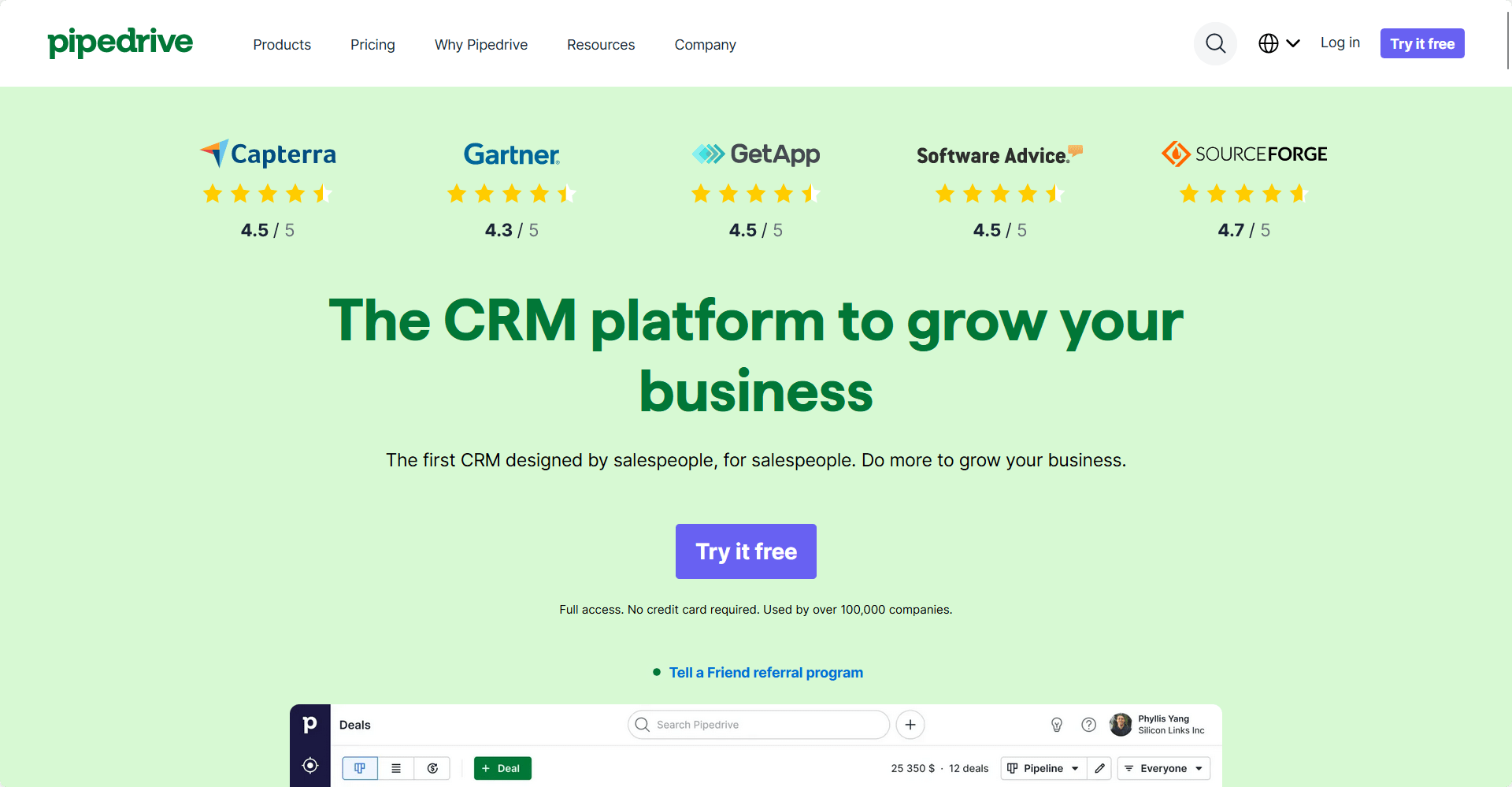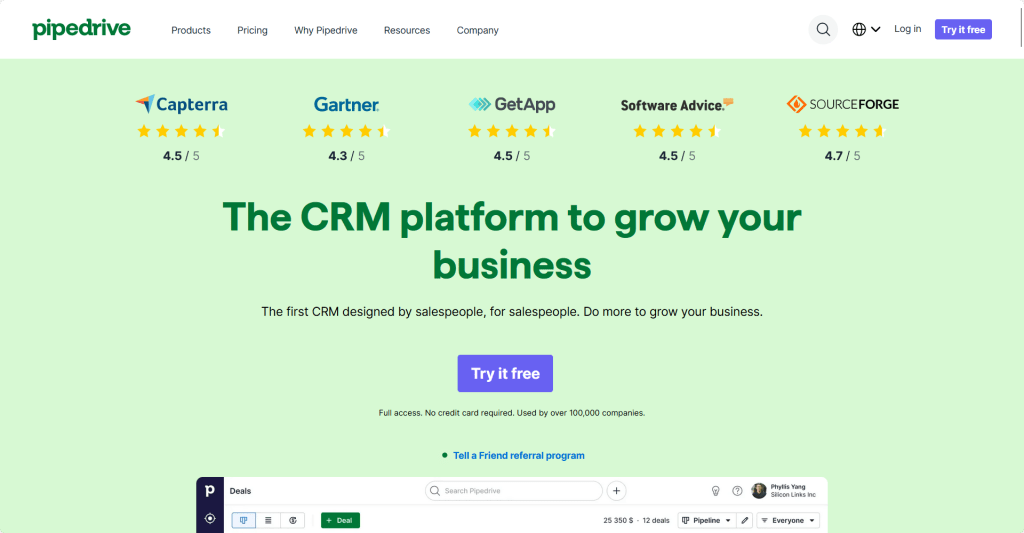 Pipedrive is one of the easy-to-use CRM software for startups. It is a flexible and result-oriented CRM designed to help startups get organized. The key idea behind Pipedrive is the sales pipeline. It focuses on the sales pipeline and activities you need to do next to move your leads through it. Also pipe drive customizes data fields and workflow for distinct business processes. Moreover Pipedrive can access it 24* 7 from anywhere using any web browser or mobile apps. It provides users with excellent team collaboration and lead management. Further, pipeline CRM is well-known for being a simple, clean CRM and ideal for international business companies as it is available in a range of primary and minor currencies.
Pricing Detail: Starts from $11 per user per month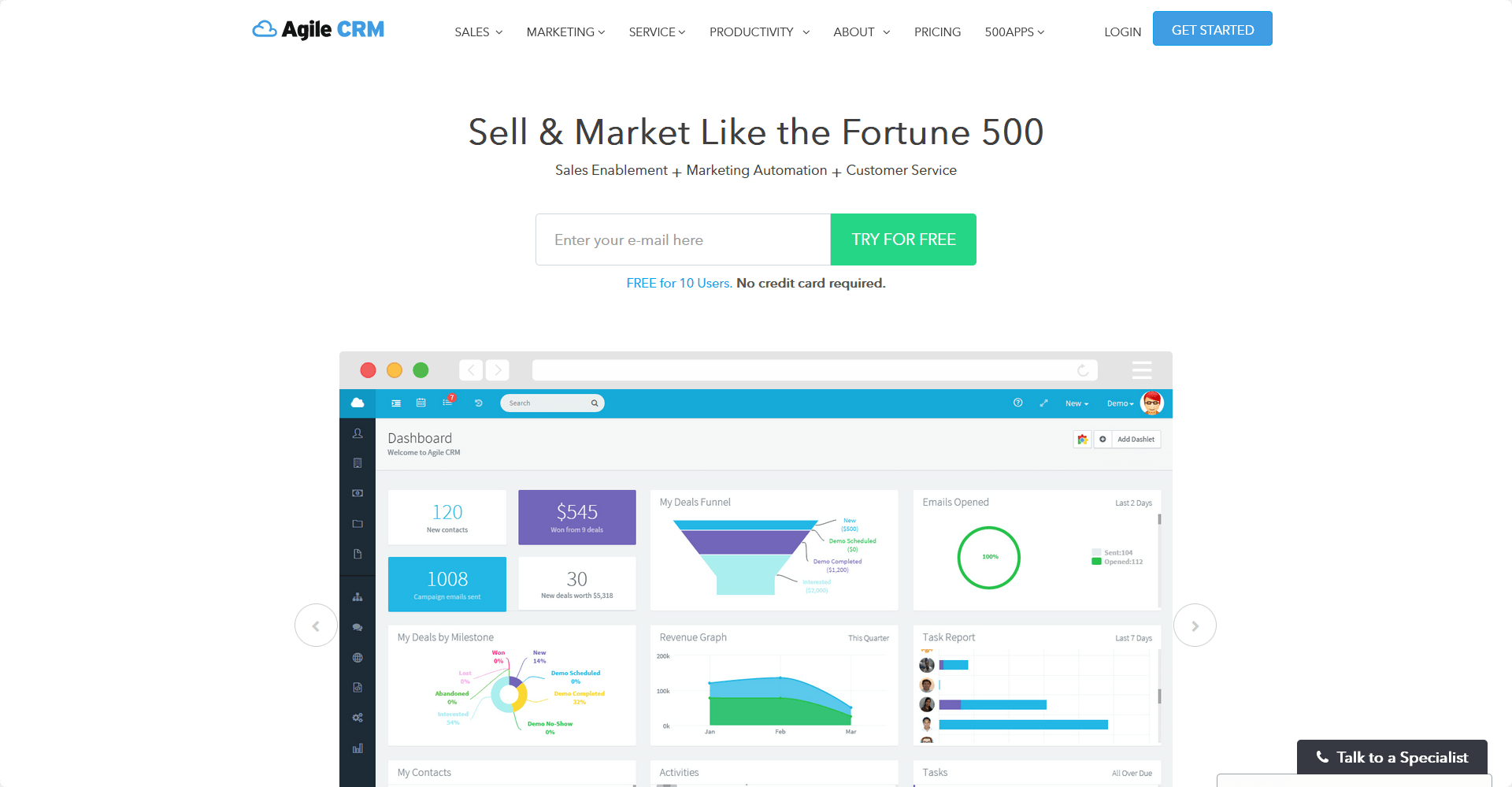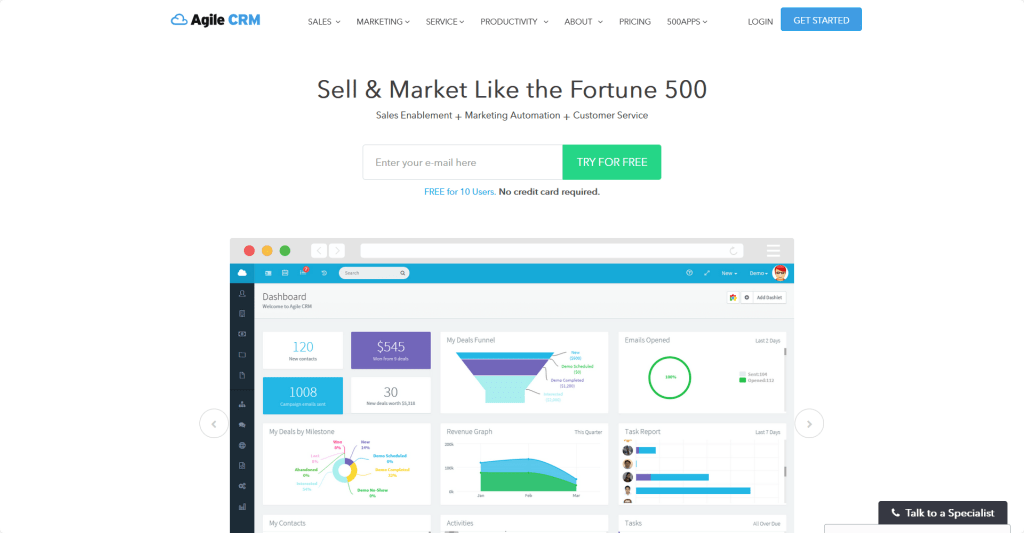 Agile CRM is a full-featured sales CRM that offers its free version to up to 10 users. Startups can easily attach documents to companies, contacts, deals, and email in-app. It also allows social media integrations to publish and respond to post on social channels. Additionally, users can track website visitors to analyze customer behavior and providing them deals and offers according to their requirements. This CRM software integrates marketing automation, contact management, email, and real-time alerts, etc too. Agile CRM will automate all upcoming voice calls and follow-ups by sticking an appointment calendar online.
Pricing Detail: Free version available
Paid version starts from $15 per user per month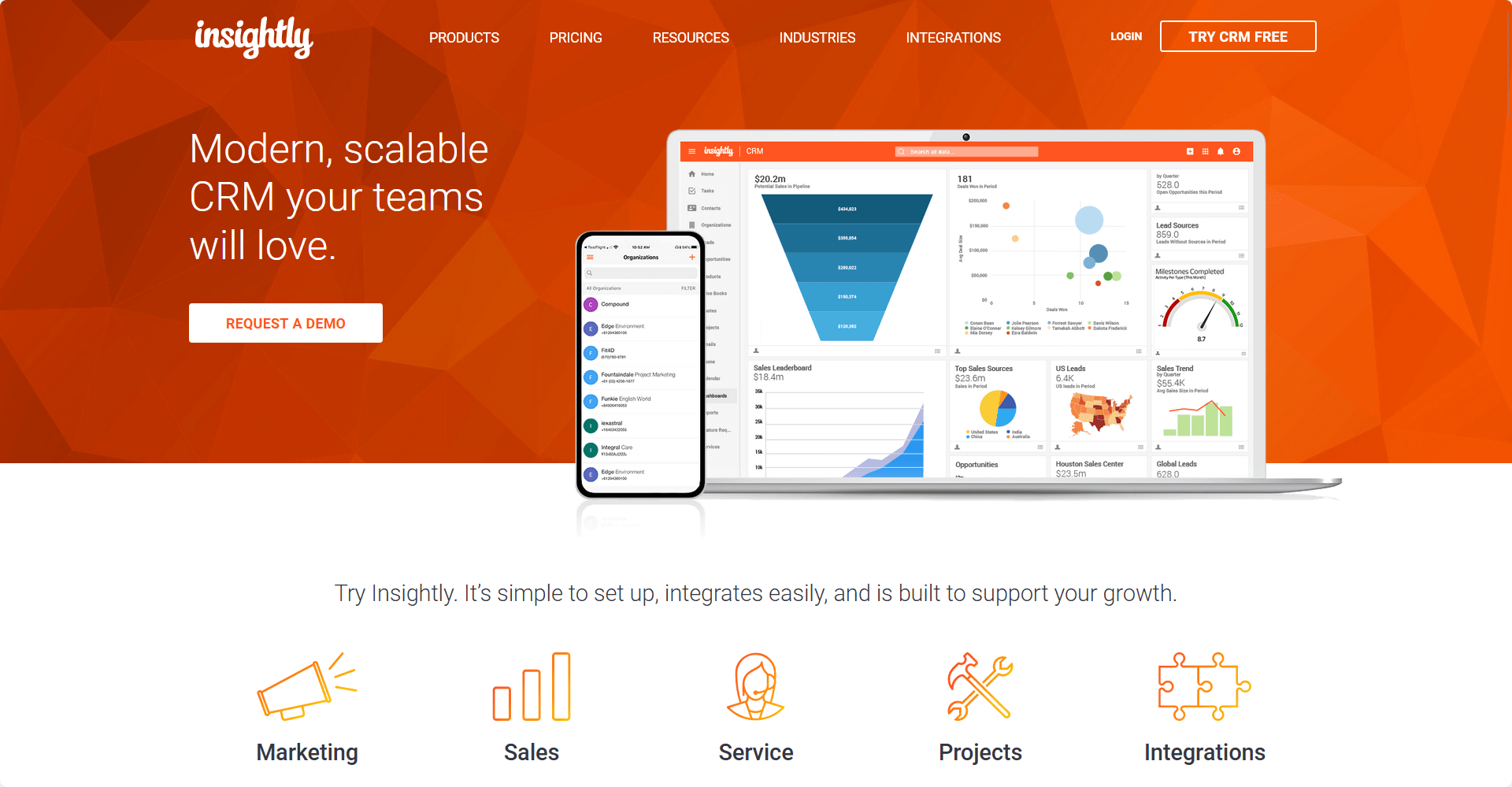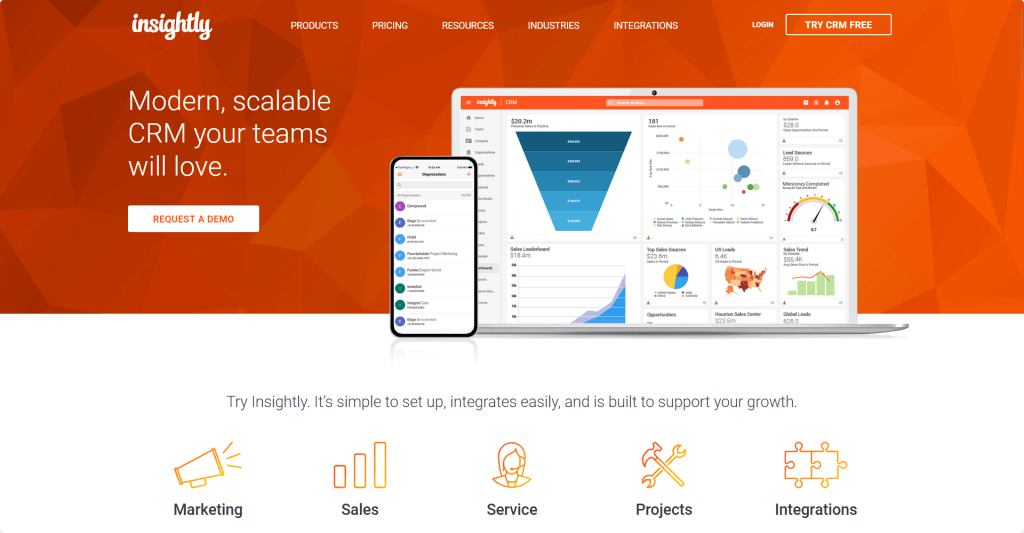 Insightly is a cloud-based, user-friendly CRM platform for tracking contacts, projects, documents in a single interface. Also it offers excellent categorization and filtering of data and customizable reporting, which means Insightly provides customization options for structuring and assessing customers' data and records, including capturing customized data, display, and validation. Also it integrates easily with other leading business systems such as Gmail, Outlook, Mailchimp, Evernote. Users can access Insightly on other platforms such as IOS, Android.
Pricing Detail: Starts from $29 per user per month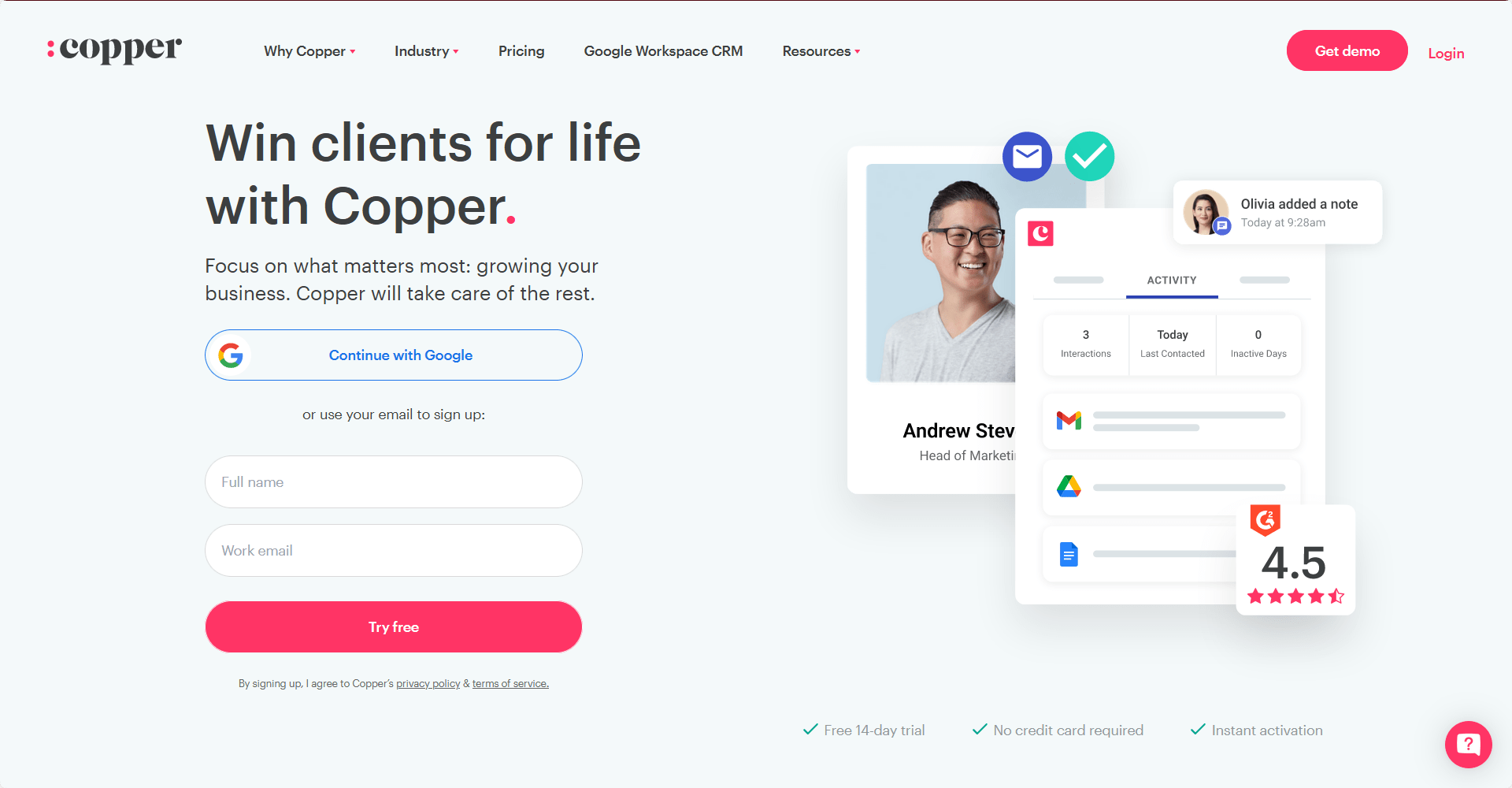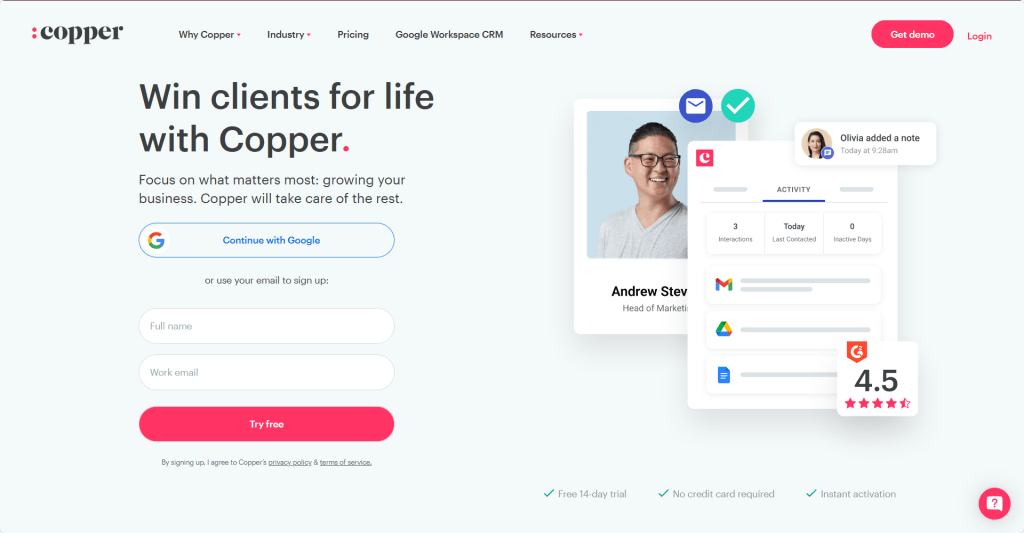 Copper is formerly known as ProsperWorks CRM. It is an easy-to-use and comprehensive CRM tool for startups that need a better way to manage leads and grow customer relationships. It integrates with Gmail and other Google apps. Similarly you can see information from all your email threads, past interaction all in one place. Copper reminds you to reach out to contacts and follow up deals. It also gains absolute data protection and security control through regular user access review, data encryption, vulnerability testing, etc.
Pricing Detail: Starts from $29 per user per month
One of the biggest challenges for startups is growth. CRM for startups is considered a powerful tool that caters to the particular needs of companies in the early stages of development. Hence, the importance of maintaining CRM is not an easier thing to neglect because, without customers, the startups will not make money and cannot exist. Get in touch with us for any query regarding the best CRM for startups. We will be ready to help at the earliest.
There are few free tools to smooth out the workflow process more efficiently. Our blog about 12 major free tools for startup help you to know more about free tools that help you.