Latest SaaS Tools For Startup
As a startup or small business, staying on top of the latest technology trends is crucial for growth and success. SaaS (Software as a Service) tools are essential for startups and small businesses as they provide cost-effective and scalable solutions for various business needs. Startups typically have limited resources and need to be mindful of their spending. SaaS products often have lower up-front costs and subscription-based pricing, which can be more manageable for startups. Additionally, SaaS tools are cloud-based and can be accessed from anywhere, which is helpful for startups that may have employees working remotely or in different locations.
SaaS tools also offer scalability and flexibility, allowing startups to manage their usage as their needs change easily. This is important for startups as they grow and their business needs evolve; SaaS tools can adapt and grow with them.
This blog will cover the top 10 latest SaaS products launched in the market that startups can leverage for their growth.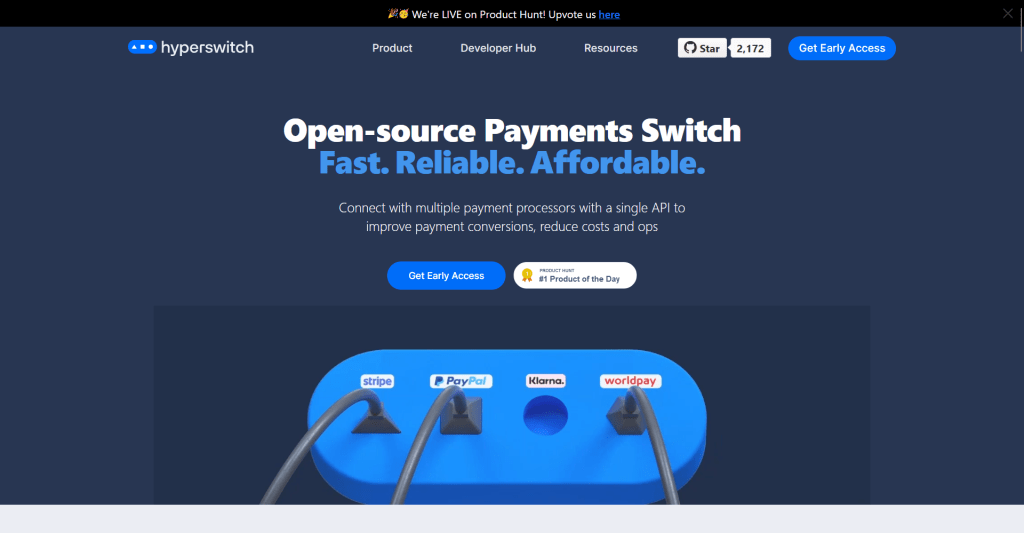 The first on the list is one of the tops on the product hunt list. Hyperswitch is a payment solution platform that lets you connect with multiple payment processors with a single API and access the entire payment ecosystem. It's an open-source payment switch that improves payment success rates and reduces payment costs, ops & dev efforts. Hyperswitch supports all primary payment methods and connectors, and its unified payments interface supports more than 135 currencies.
Some of the significant features:
No-Code Integration with more than 100 Processors
Complete control & automation of payments flow
Easy-to-write rules to manage Routing
It lets you manage 200+ payments methods the CRUD way
Hyperswitch offers a free tier for Startups.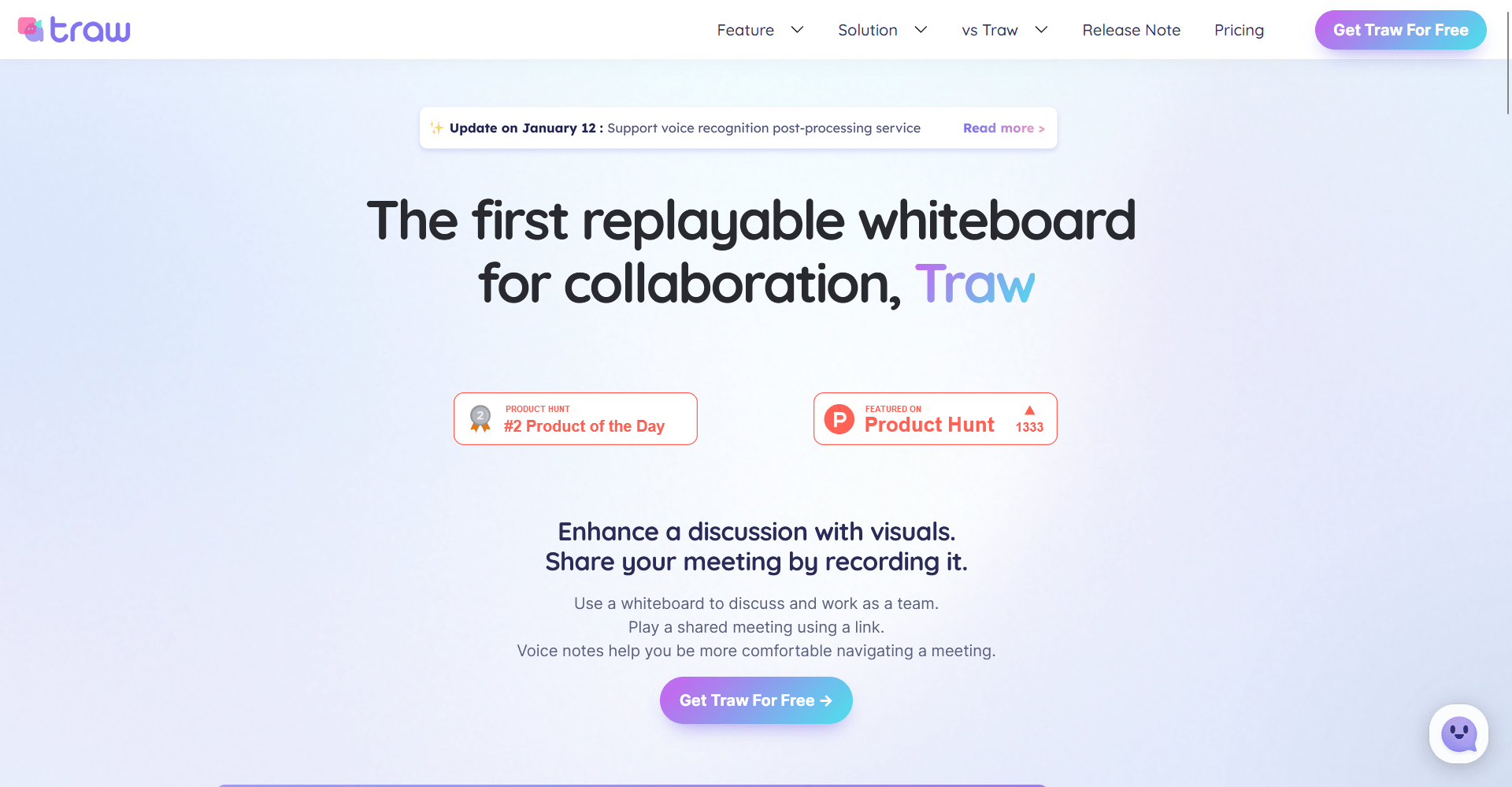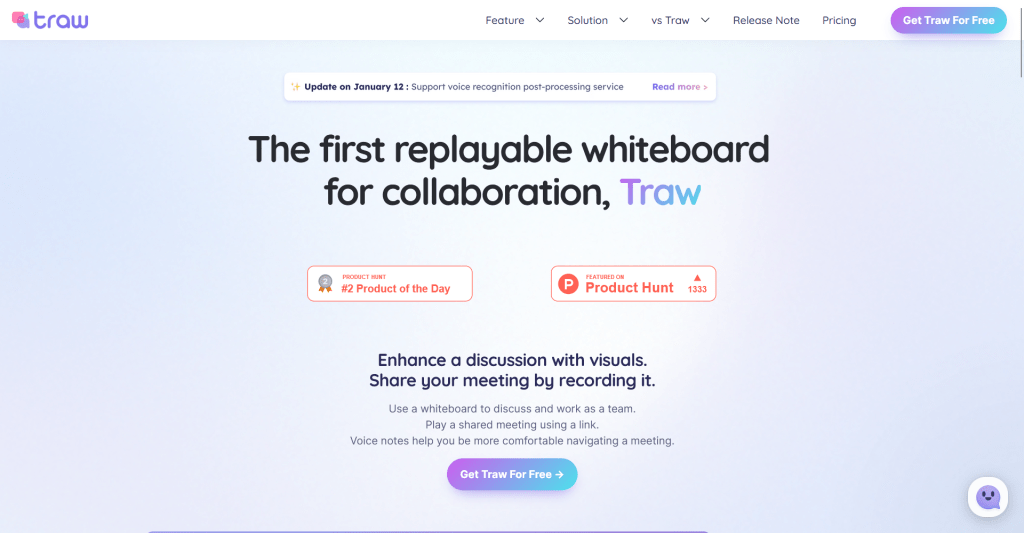 Traw is the first ever replayable whiteboard communication software built especially for remote teams and collaborations. With Traw, you save and replay everything from meetings, including audio recordings, and it lets you enhance your discussion with visuals.
With traw you can:
Collaborate with team members in various ways.
Use Templates to complete repetitive tasks quickly and easily.
Record your work in real-time and team meetings with visuals.
Pricing
Free version available; Paid starts from $8 per month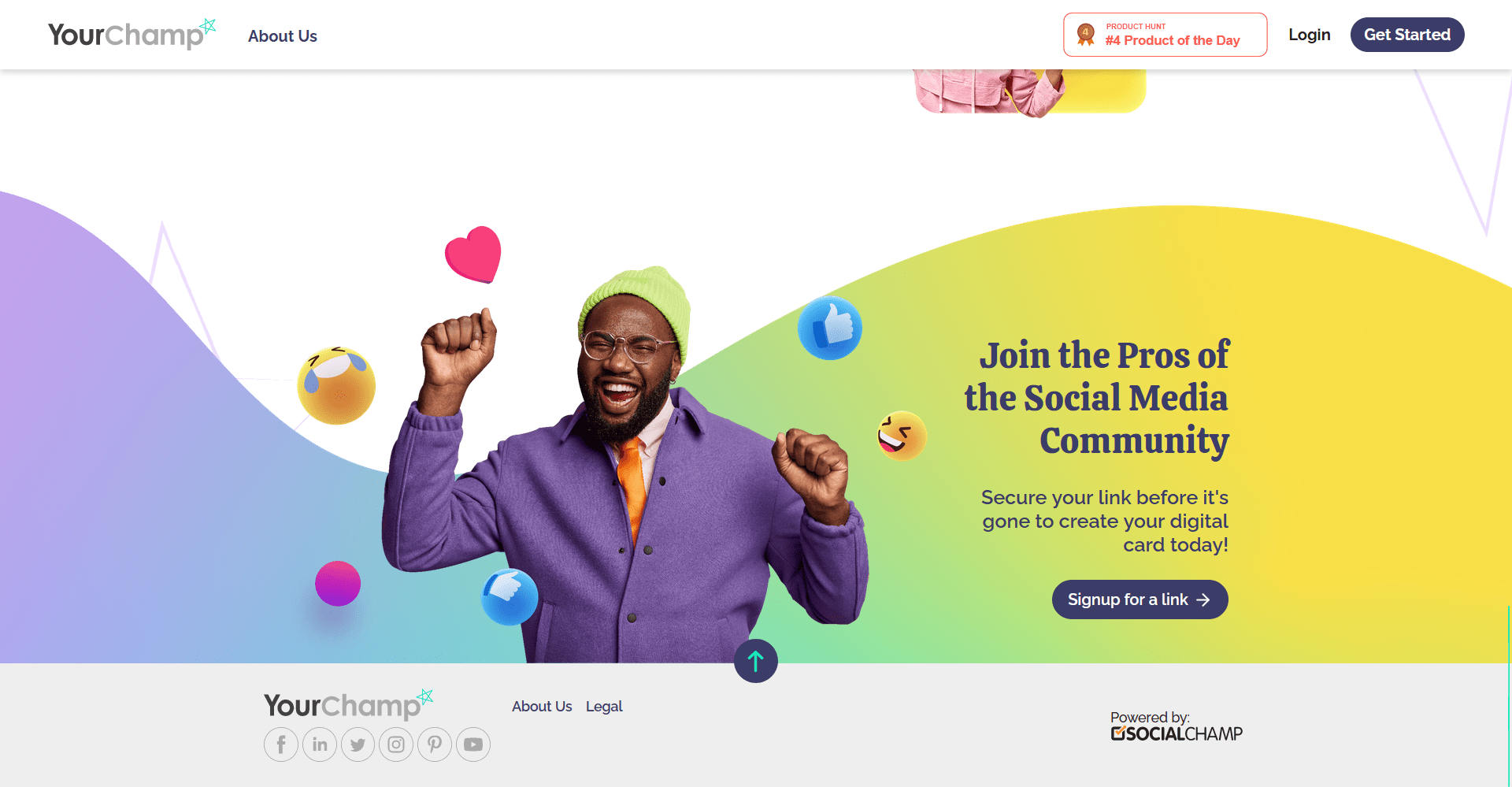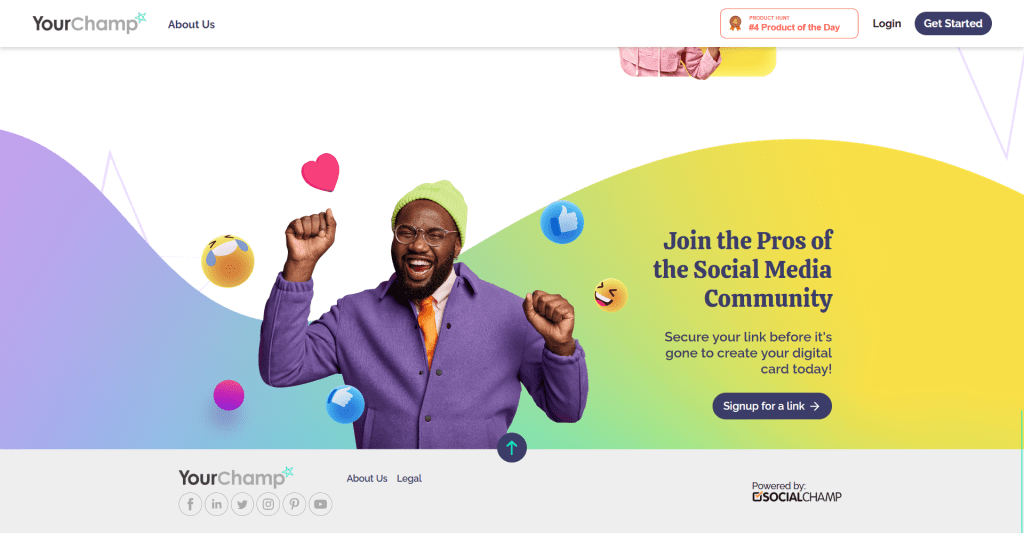 YourChamp lets you make a digital business card that shows your cumulative social reach. With YourChamp, you connect all your prominent social media accounts to a single dashboard and show your collective social reach. It also helps you build credibility by inviting fans from all social media networks into one profile. YourChamp is a free tool and requires no payment info to use.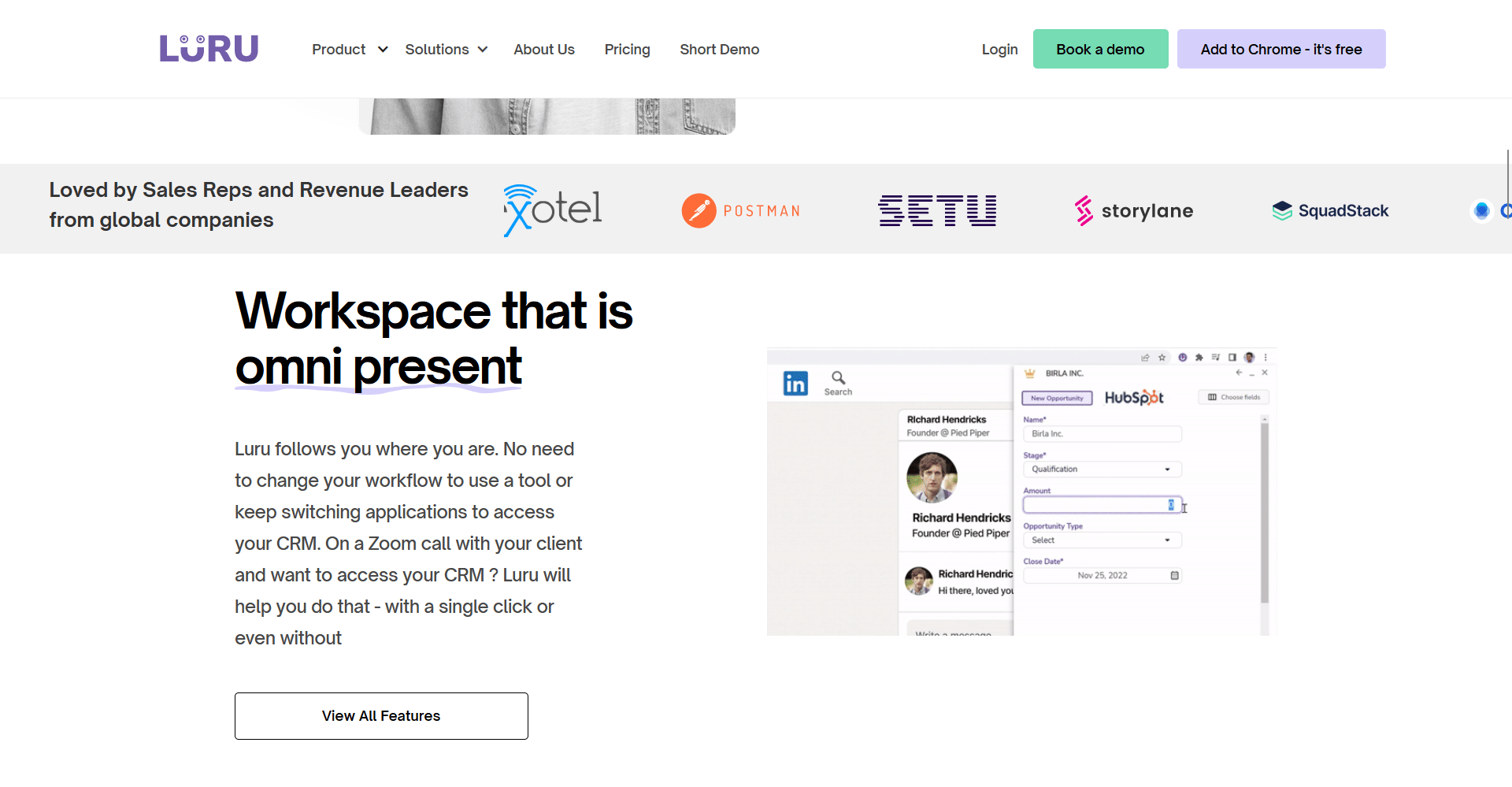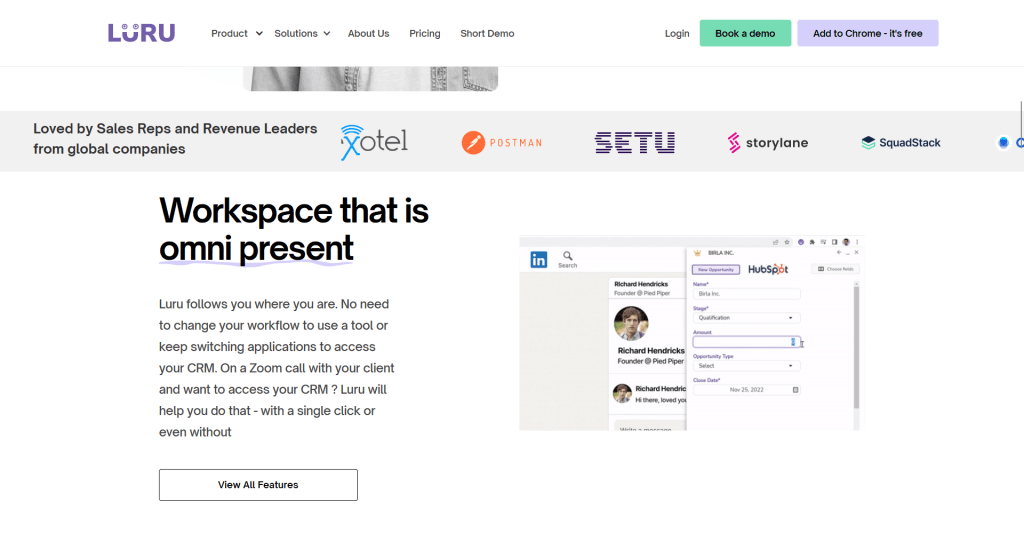 Luru is a productivity tool that lets you update CRM software more quickly. This is the fastest way to access CRM from anywhere on the web, and it brings the CRM to communication & team collaboration platforms like Slack, Zoom, Google Meet, Email or anywhere on the web.
With Luru, you can:
Automate your sales process on Slack
Take notes from inside Zoom and Google Meet
Create meeting playbooks that guide you through the calls.
Update your CRM in seconds
Create action items for yourself and your team quickly
Pricing
The free version is available; Paid version starts at $439 per month.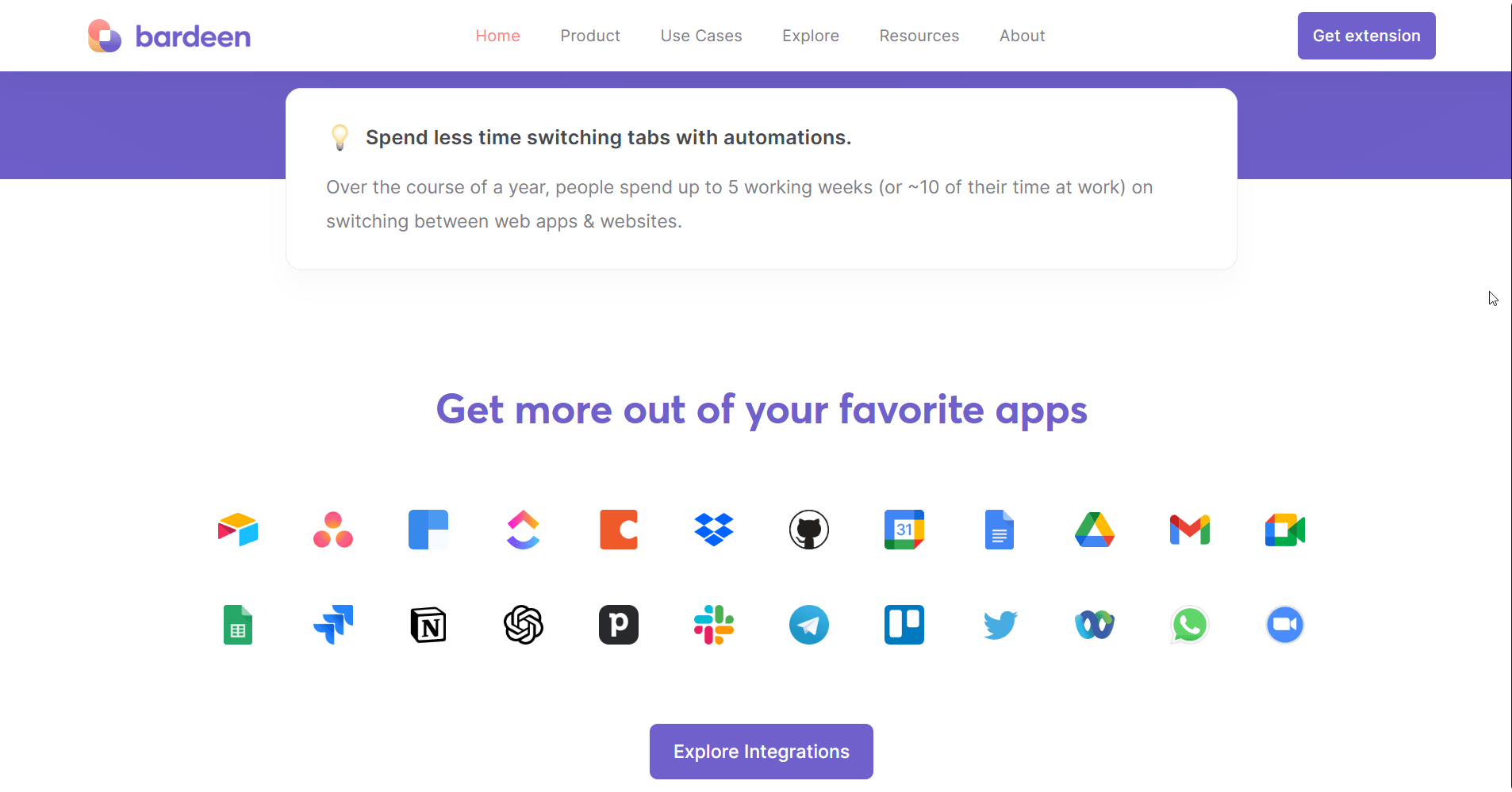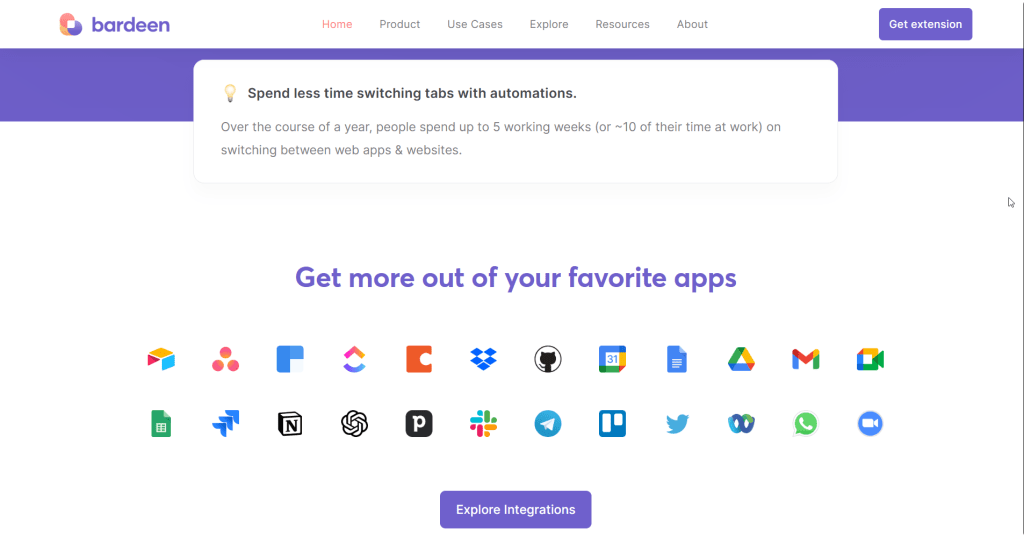 The fifth one on the list is Bardeen. Bardeen is an automation tool that lets you automate repetitive manual tasks without code right from your browser. With the help of Bardeen, you can perform tons of automation across Sales, Marketing, Product development, data research and many more use cases. Bardeen offers hundreds of pre-built playbooks and audiobooks. They also provide tons of integrations and even let you develop your own. Bardeen is currently available as a chrome extension which you can download from the chrome web store. They have also won awards and were featured on the top products in the Product hunt platform.
Pricing
Free version available; Pro version under development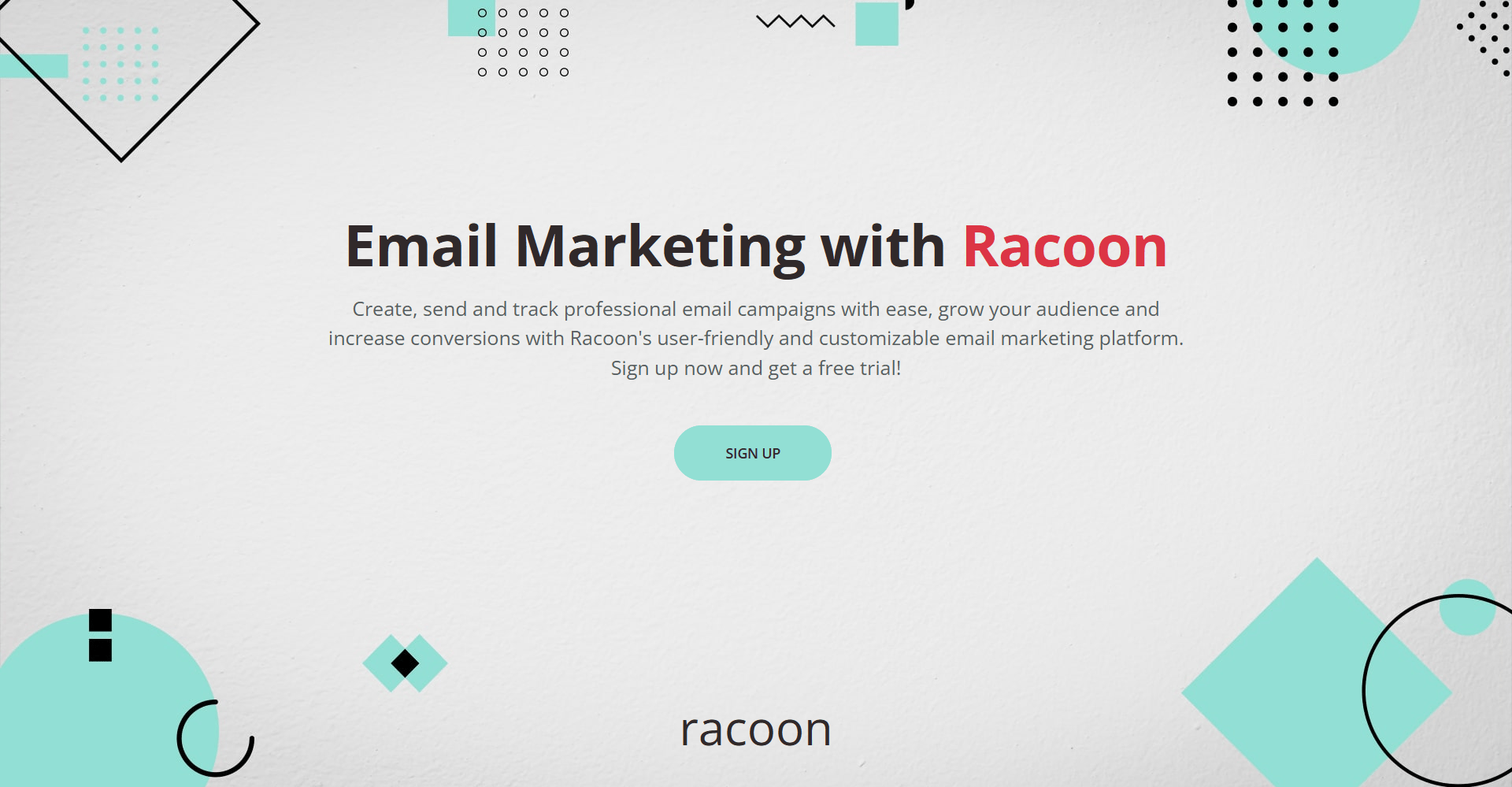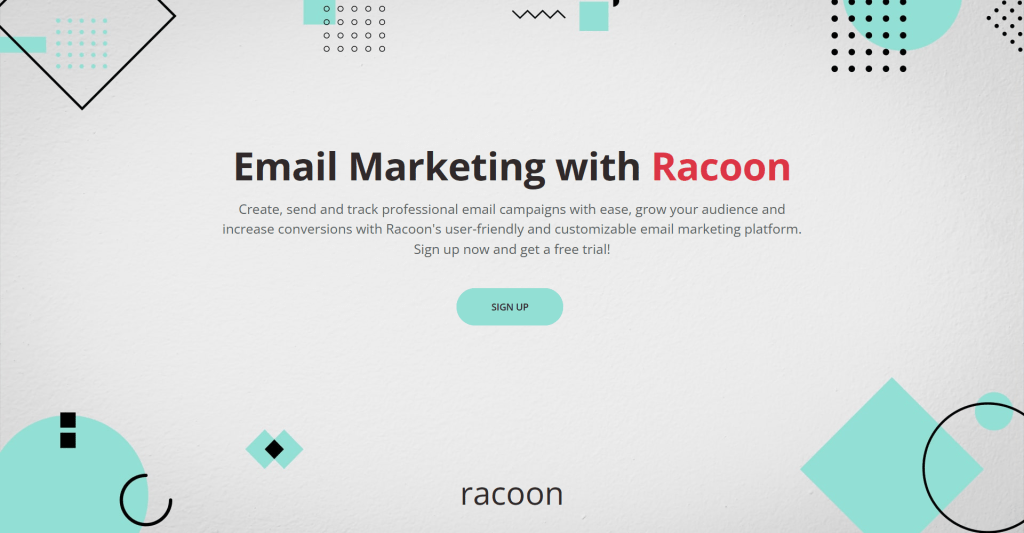 Racoon is one of the latest email marketing tools that emerged in the market. This email marketing tool is built especially for startups and small businesses. Racoon is powered by Acelle and Amazon SES and is connected to SMTP Service. With this SaaS product, you can send unlimited emails with unlimited campaigns and contacts.
Pricing
The free version is available; Paid version starts from $250 per month.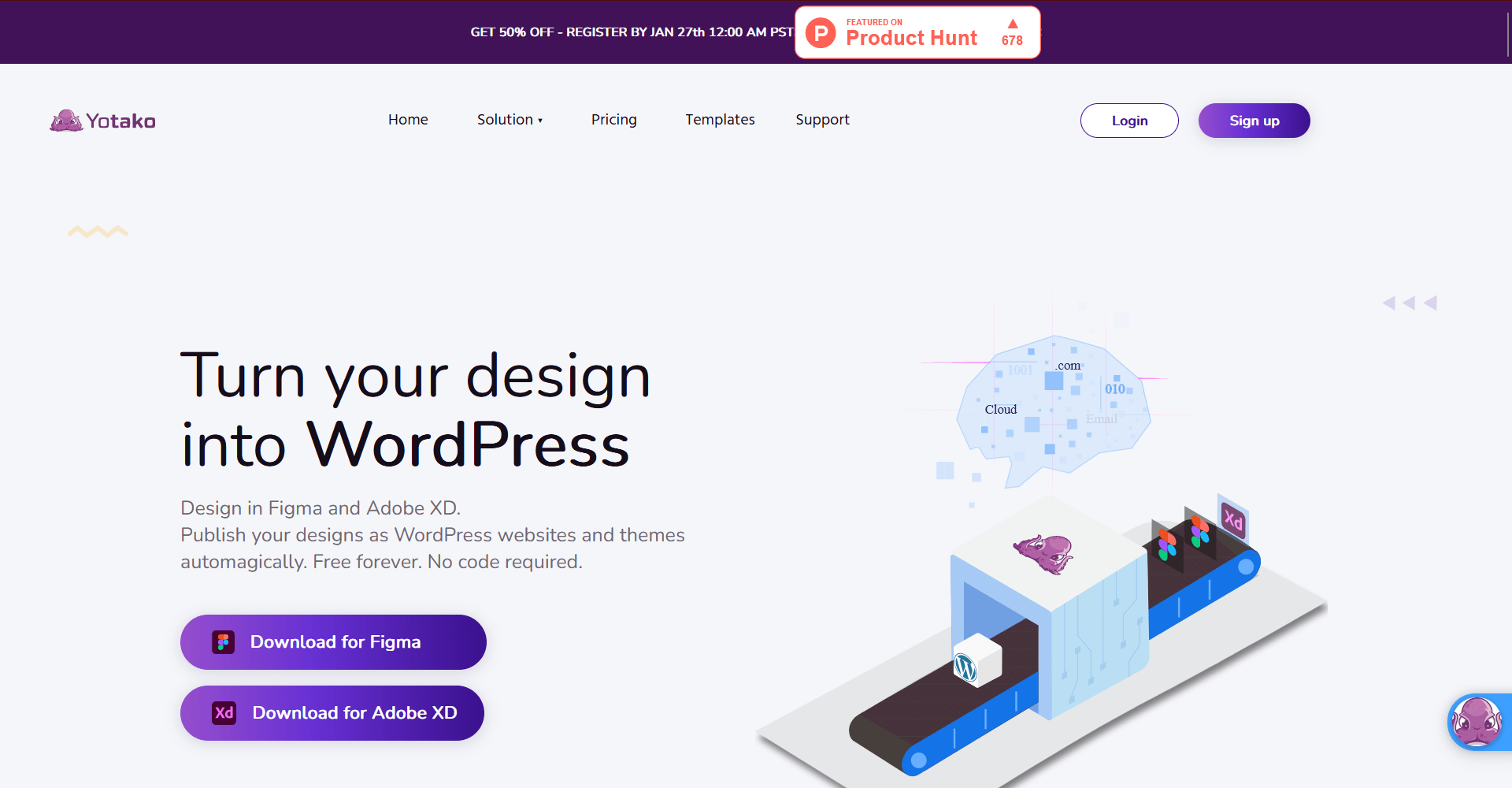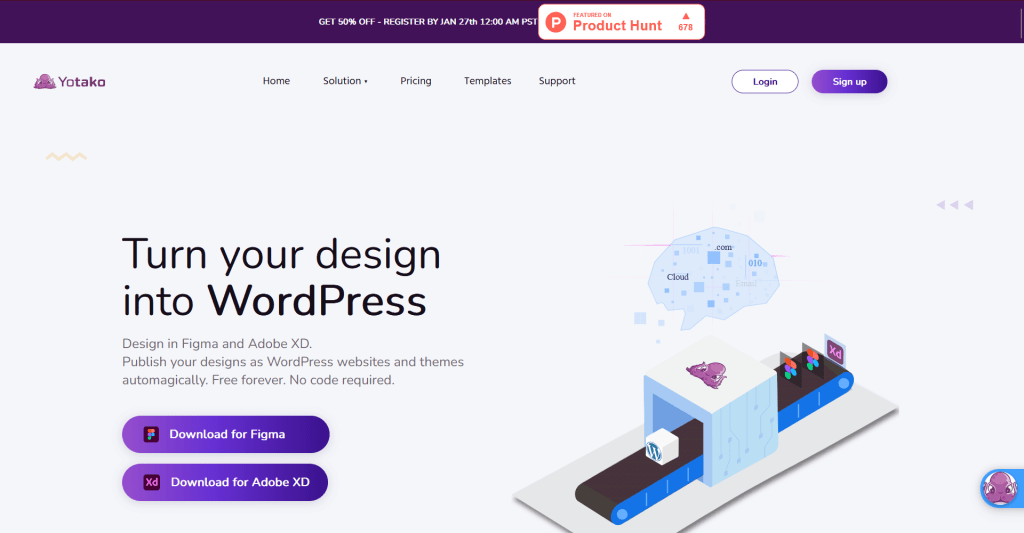 Yotako is a design tool that lets you automatically publish your Figma and Abode XD designs as WordPress websites and themes without code. With Yotak, you can design different versions of your websites and update WordPress and themes with the plugin. It's a free tool and comes as separate plugins for Figma and Adobe XD, and they also provide ready-made templates to get started with.
Pricing
The free version is available; Paid version starts from $39 per month.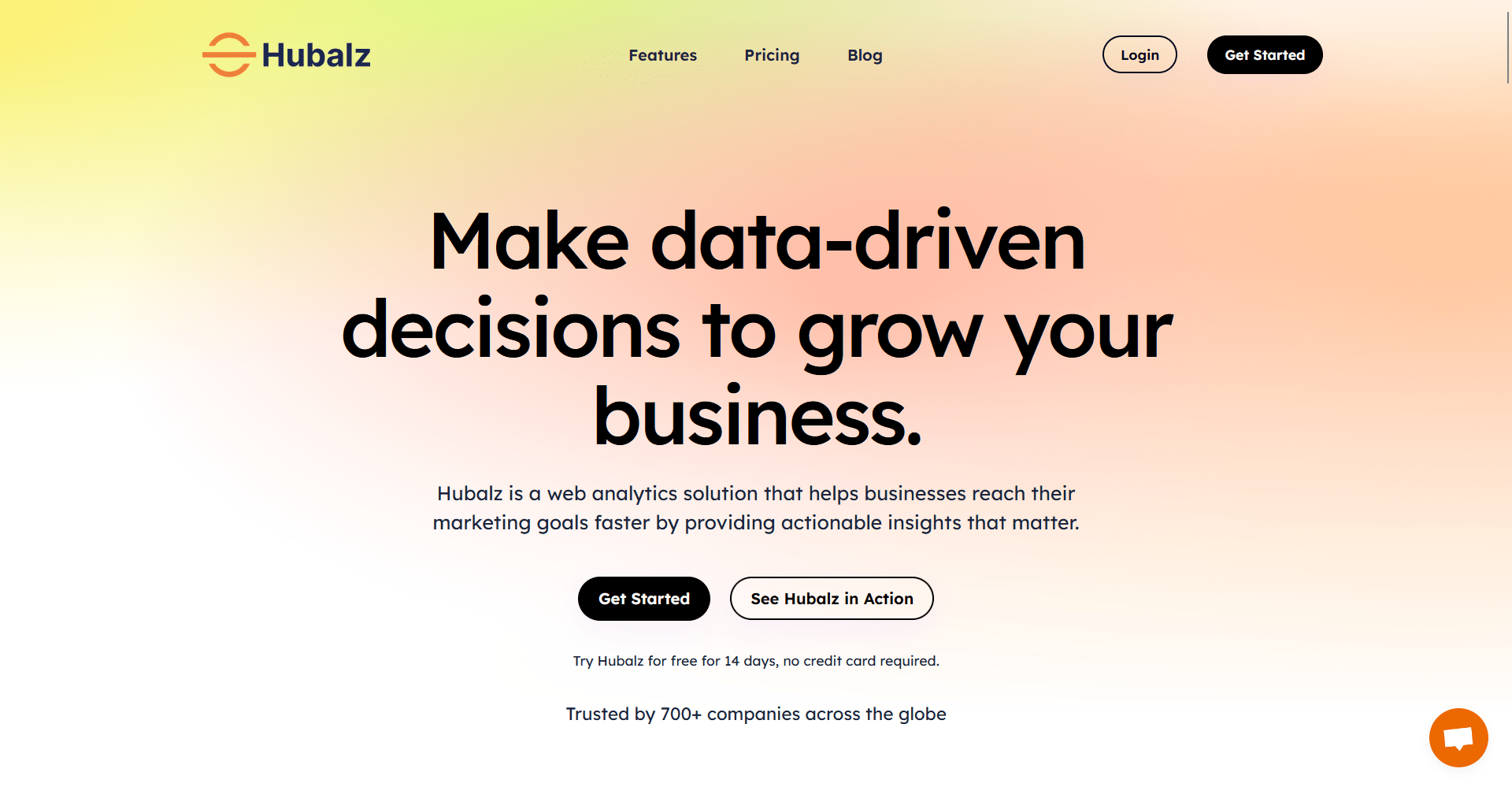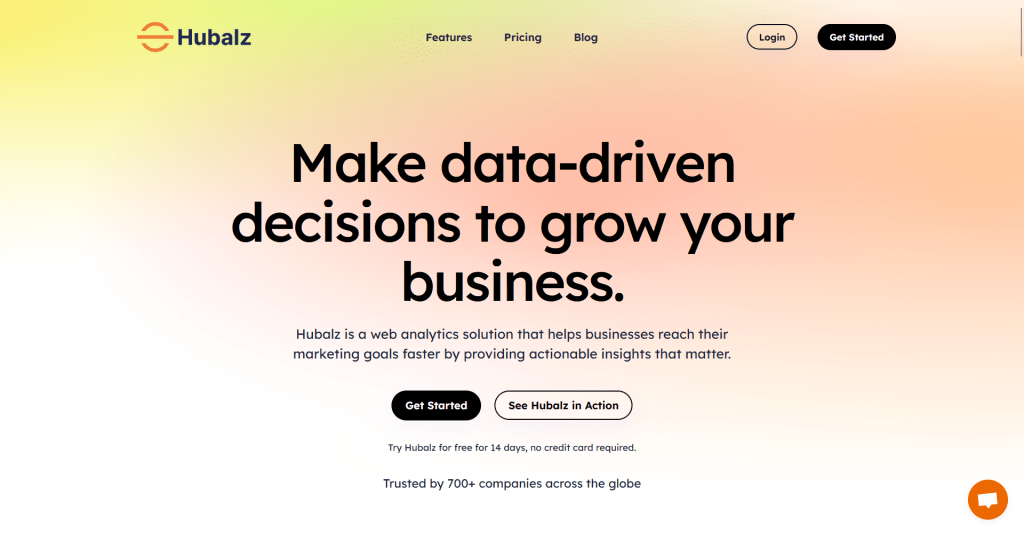 Hubalz is a web analytics solution that helps businesses reach their marketing goals faster by providing actionable insights that matter to make better decisions. The tool gives you a complete understanding of your customers across devices and platforms and helps improve marketing ROI.
With Hubalz, you can:
Track customer behaviour
Capture visitor sessions
Get a visual representation of your visitor engagement using the heatmap
Define key behaviours of visitors
Detailed analysis of conversion funnel
Make data-driven decisions for your website using instant AI-powered highlights feature
Pricing
Starts from $12 per month
9.) Fuelfinance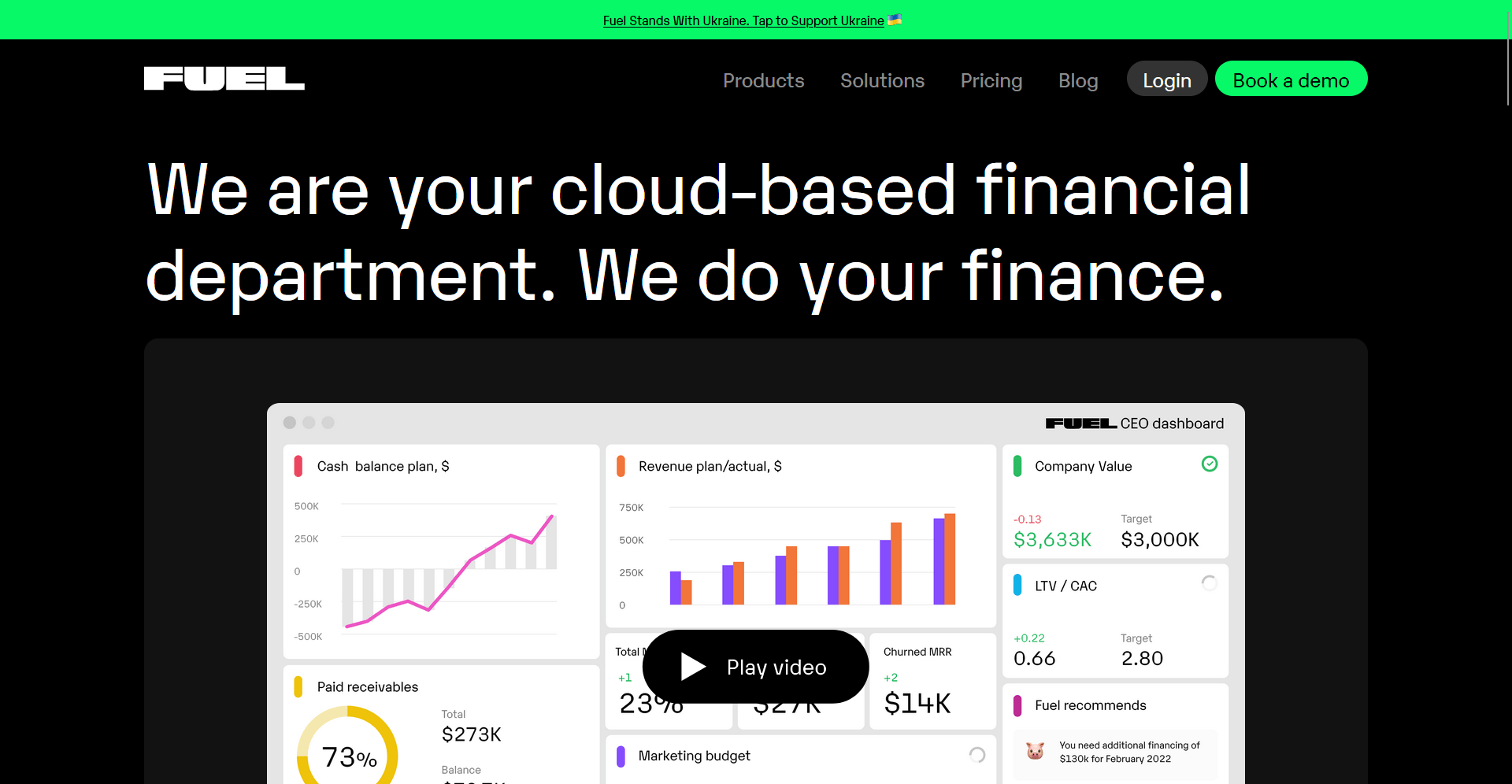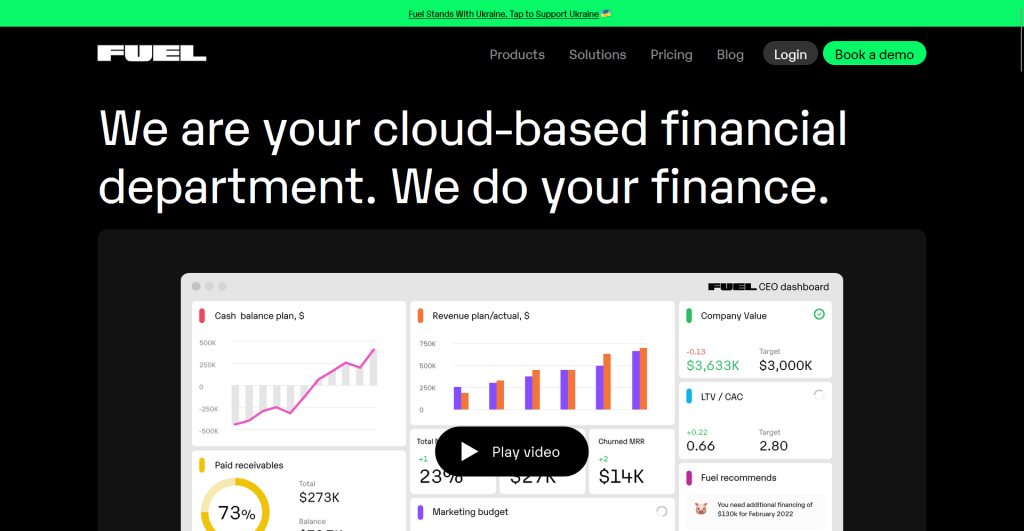 Fuelfinance is a cloud-based SaaS product for the financial department for startups. It handles all your finance, including accounting, P&L, CF, Financial projections, Unit economics and Plan/fundamental analysis. Fuelfinance handles all your spreadsheets, graphs and automation for you. They provide powerful dashboards and financial services for SaaS, E-commerce, Construction, and Professional Services.
Pricing
Starts from $1399 per month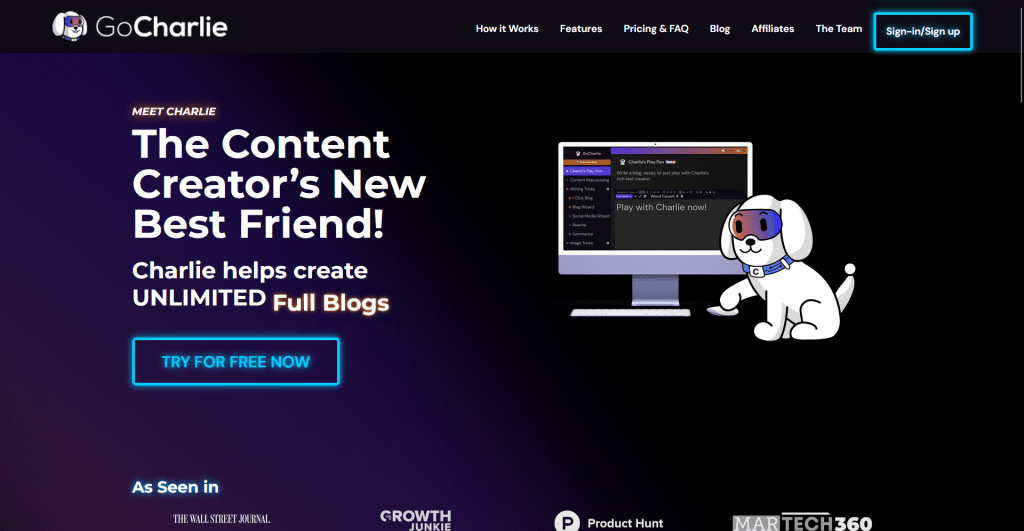 Gocharlie is an AI tool that can help you with social media, content creation, image & art generation and more. Charlie is a lifesaver for content marketers as it can save a lot of their time by creating blog content and captions for them. This great AI tool has 50+ use cases. Try it for yourself.
With Gocharlie, you can;
Generate original blog content
Create engaging social media Ads and captions
Repurpose content
Turn texts into images and arts
Pricing
The free version is available; Paid version starts at $39 per month.
Bonus
Startups can use Product discovery platforms to discover the latest launched software for different industries and tasks.
1.) Product Hunt
Product Hunt is a platform for discovering new products, typically focused on technology and startup companies. This is a popular destination for product-loving enthusiasts to share and geek out about the latest mobile apps, websites, hardware projects, and tech creations. Users can submit and vote on products, and discussions about the effects occur on the site's forum.
2.) Indie Hackers
Indie Hackers is a website and community for entrepreneurs who build and run their businesses, typically in technology. It is a platform for people to share their stories, strategies, and insights about starting and growing their own companies. Individuals use Indie Hackers to build and launch their products, and you can browse tons of products and even create your project with Indie Hackers.
Conclusion
SaaS products can be a game changer for startups and small businesses looking to streamline their operations and improve their bottom line. The options are endless, from cloud-based project management tools to financial management software. These tools can help startups save time and money while improving their productivity and efficiency. However, it's always essential to evaluate the specific needs of your startup and choose the right products to help you achieve your goals and reach new heights.