Medical Startups In India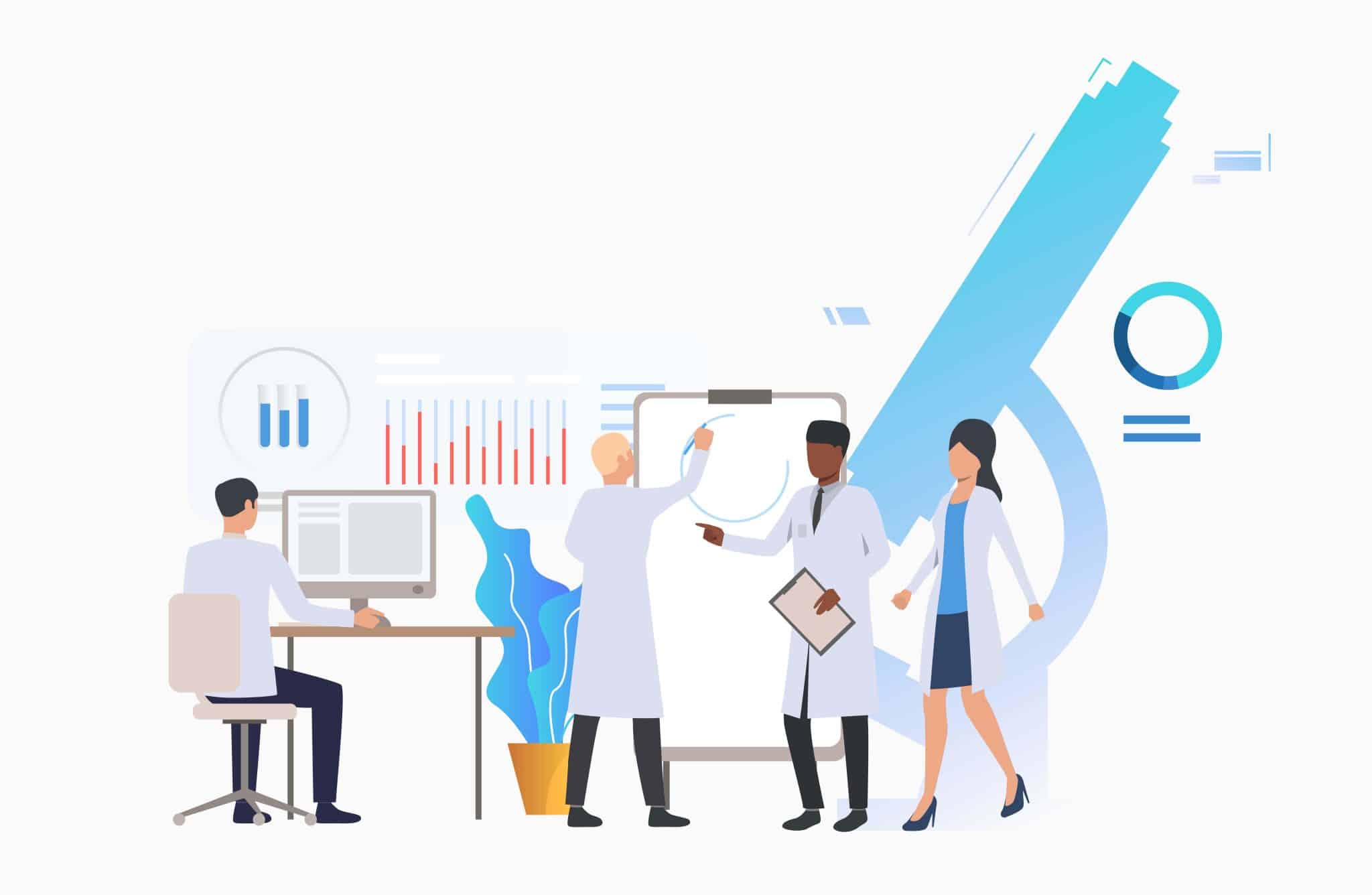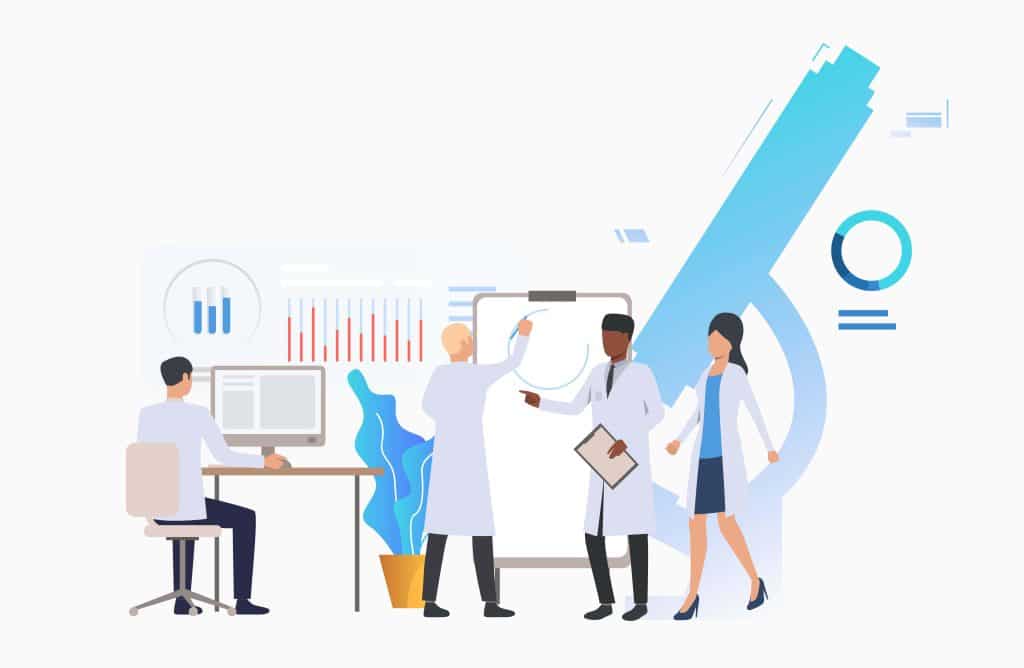 India is one of the countries that has many medical startups with advanced healthcare facilities. The Indian government is very well performing to achieve a good milestone in front of the world. High-class medical staff with state-of-the-art infrastructure and medical equipment. The government aims to increase healthcare spending to 2.5% of the GDP by the end of its 12th 5-year plan and to 3% by 2022. Much of this is through public-private partnerships and using technology to increase the reach and multitude of healthcare services.
Healthcare is possibly the most diverse sector, with startups that focus on telemedicine and online pharmacy. Also, it includes personal health management, fitness, & wellness. Moreover, it provides facilities like home healthcare, medical devices, diagnostics, biotech R&D, biopharma, and genomics. For this reason, there are about 3000+ medical startups in India, which makes us a leading medically advanced country.
Here are some of the leading Medical startups in India:

Abhimanyu Bhosale founded LiveHealth in Pune in 2013. They function as a Management information system, mainly for health care providers. From collecting samples, managing patient records, diagnosing them, and generating reports to billing and inventory, it's processing very fast. Now they use AI for each step to make them smarter and stronger. Using AI technology, it processes a large number of medical records and ERP exchanges. LiveHealth soon plans to help doctors and patients make informed decisions.


Pharmeasy is India's leading healthcare delivery platform. It helps patients connect with nearby drug stores and diagnostic centers. Also, enable them to order medicines, healthcare products, and diagnostic tests. Also, the organization intends to improve the supply chain of pharmaceutical items by digitizing the process. This Mumbai-based startup was incorporated in 2015.
Cult.fit is a health and fitness company offering digital and offline experiences across fitness, nutrition, and mental well-being. It was founded in 2016 by Mukesh Bansal. Cult.fit is a kind of health fitness tracker that gives all information about workouts and food. Similarly, under Cult Fit, there are many subsidiaries related to the fitness of individuals, like Cultlive, Eatfit, Carefit, and Mind Fit. In sports fitness, they have introduced outfits that make them a complete health and fitness company.

Lybrate is a medical startup that shows nearby doctors and helps patients instantly with any kind of medical assistance. This is a Delhi-based startup founded in 2013. It helps patients communicate with a network of doctors. Their aim is to eliminate the practice of chemists and pharmacists prescribing the wrong medicines to patients. Lybrate has over 1,00,000 doctors across different specializations connected with its service, providing instant support to patients over the phone or through appointments.

Niramai uses Artificial Intelligence for pain-free breast cancer screening. Detecting breast cancer in its early stage at its beginning phase, Niramai's screening gadget can identify tumors multiple times less than what a clinical test can get. Moreover, the startup uses AI and huge information examination over thermography pictures to develop reliable and low-cost diagnostic methods. This is a medical start-up that was set up in 2016 in Bengaluru. Niramai is among the leading startups using tech to fight cancer.

Practo is a Bengaluru-based, leading medical startup platform that was founded in 2007. They connect millions of patients with thousands of healthcare providers and also help people make better healthcare decisions. It provides a platform that helps consumers with all their healthcare requirements. Practo mainly includes finding the healthcare provider to book an appointment, online doctor consultation, getting their tests, and even ordering medicines. They also make software products that help healthcare providers ranging from clinics to hospitals digitize and deliver more efficient and higher-quality healthcare to millions of patients.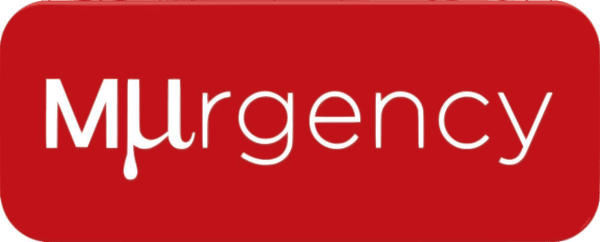 Murgency provides emergency medical services with the help of the app. Well-qualified medical, safety, rescue, and assistance professionals will be giving guidance to the patient. It does the functions of an aggregator that brings together various emergency services doctors and other medical attendants; they also take care of paramedics, ambulances, and first aid support all on one platform. On the other hand, clients can call for emergency medical response and assistance with a single click on the mobile application. Up until this point, the application has reacted to more than 3,00,000 emergencies, helping patients during critical hours.

Firstly, Portea Medical, the medical startup, was set up by Meena Ganesh and Krishnan Ganesh in Bengaluru. The company offers in-home medical services, including physiotherapy, doctor consultations, nursing-trained attendant service, medical equipment, and lab tests. Subsequently, Portea has headquarters in Bengaluru and serves clients across 16 urban areas in India. Also,Portea has partnered with healthcare providers, including 50 hospitals. This makes Portea one of India's leading healthcare companies.

Advancells is a company specializing Regenerative Medicine therapeutic applications that focuses mainly on research. So being one of the pioneer Stem Cell Companies in India, this startup initiative was taken in 2013. Advancell's technology is capable of treating various problems like diabetes, Parkinson's, Alzheimer's, joint inflammation, stroke, and heart disease. Similarly, with a team mostly consisting of scientists, Advancells processes the bone marrow and adipose tissue from a patient and separates the stem cells. This Noida-based startup was started in 2013 by entrepreneur Vipul Jain.
Forus Health is focusing on curing preventable blindness and making screening for common eye problems affordable. There are 40 million individuals who are blind globally, and of those, 15 million live in India. The high rate of blindness in India is due to a mix of issues, yet for the most part, it is mostly due to limited access to eye care facilities, the high cost of treatment and surgery, and a lack of awareness.
With more than 1,300 establishments across 26 countries, the Bengaluru-based startup has affected more than 2 million lives positively. Their most advanced innovation targets identifying Retinopathy of rashness (ROP), a sickness that prompts visual deficiency among premature children due to excess oxygen or the effect of drugs used to save them.

Adresshealth provides primary pediatric healthcare services to schoolchildren. Here, children undergo screening for vision, dental health, hearing, and anthropometry, along with a complete medical examination. So AddressHealth is today India's largest school health provider. This is a startup that was set up in the year 2010 (Bengaluru). AddressHealth utilizes technology at each stage to make medical care holistic and affordable for children. The startup has likewise planned educational programs for understudies to ingrain sound practices, both mental and physical, in their early stages.

HealthifyMe is a pioneering digital health and wellness firm founded by Tushar Vashisht and CEO Mathew Cherian in 2012. Firstly this company offers a revolutionary app that provides calorie tracking, diet counseling, and exercise guidance to help users lead healthy lifestyles. With over 20 million downloads, HealthifyMe also collaborates with more than 100 businesses to offer employee health solutions. Focused on dominating the global market, the company aims to shape the health and fitness industry by continuously seeking like-minded individuals to join its mission.
Qure.ai, founded in 2016 by Prashant Warier and Pooja Rao, is a remarkable healthcare-tech startup based in Mumbai. Leveraging the power of AI, Qure.ai has developed deep-learning algorithms that can interpret radiology scans in just a few seconds. They utilize AI to classify radiology images as normal or abnormal, diagnose diseases, and highlight potential abnormalities that might be missed otherwise.

By providing affordable and accessible healthcare solutions, Qure.ai aims to assist healthcare professionals in accurately detecting diseases and improving patient outcomes. With their innovative approach, they are making significant strides in revolutionizing the field of radiology and contributing to better healthcare worldwide.


Founded in 2015 as a medical records platform, ekincare initially aimed to assist NRIs in monitoring their family members' health in India. Leveraging AI, deep analytics, and patented technology, the platform sought to bring order and standardization to the fragmented healthcare sector in the country. Today, the company offers corporate wellness programs to businesses, allowing employees to sync health data from wearable technology. In addition to telemedicine services, Ekincare provides pharmacy, mental health, and fitness services, contributing to a more comprehensive and efficient approach to healthcare in India.

Docplexus is a distinguished internet platform exclusively designed for doctors, boasting a vast and rapidly expanding community of over 380,000 recognized physicians. The platform offers a wealth of valuable resources, including up-to-date clinical publications, guidelines, and news, all aimed at enhancing healthcare outcomes.

Additionally, it facilitates webinars and CMEs, enabling doctors to exchange patient cases and engage in scientific discussions. What sets Docplexus apart from other startups is its sole focus on empowering doctors to make informed decisions for their patients, making it a unique and invaluable resource. Notably, esteemed investors like Uniqorn Ventures and ASP Consulting have already recognized its potential and contributed to its success.
Conclusion
These are some of the leading medical startups in India.
Medical startups in India are very much in the lead. They also create a good amount of revenue. During the pandemic, about 4800+ health tech startups have come out with cutting-edge technology to fight these situations. Indian medical startups have very sophisticated technologies to understand problems and act according to the needs of patients or customers. By 2025, India will be the country with the highest number of healthcare startups and good technologies. Finding the right tools for launching a start-up can be tricky, especially when time and resources are limited. Also, it is important to make a correct plan that fits your business for high profitability.
Related Blogs: 10 leading Delhi startups